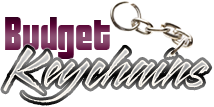 Brand your business with Promotional Keychains
Posted by admin
Posted on November 19, 2020
You must have certainly come across a quirky keychain with a witty oneliner or an artwork which ended up impressing you somehow. The fact that you still remember it shows the long lasting influence that these modest business gifts can have over the recipients.That is precisely what these promotional keychains are meant for.
High visibility
The main expectation behind promotional keychains is to earn easy attention. It can work wonders for your brand awareness and recall with just a small creative message or image. Giving away keychains as freebies will make a potent marketing strategy with hundreds of people roaming around as your brand ambassadors. Just put on your creative caps to come up with a catchy tagline and message to gain brand recognition at easy costs!
Key chains remain in plain view of your audience and everyone around unlike customary advertisements. So, your message on these daily use items will never be missed.
Cost effective
Promotional keychains are budget friendly items that will make it a perfect swag for even low budget marketers. Apart from the discount on bulk orders, you can also choose from a wide range of material choices to suit your budget. Branded keychains may be common handouts, but these can add an element of  exclusivity for your brand. Choose the right models; come up with a clever tagline and a memorable message that you desire to convey to your customers and you are all set for a winning marketing game.
If you are planning mass promotional kike trade shows or mailer campaigns, these light weight gifts like keychains will make a great choice. You don't need elaborate warehouse or storage facility when you use small logo items like keychains as your promotional gifts.
Practical
Logo keychains are likely to be effective for your brand, as everyone needs keychains to carry their keys. These high utility handouts will always make the right type of products for your target audience and help you stand out in today's competitive market. Ideal to pass around at trade          shows, meetings and other corporate parties or events, keychains have always been welcome gifts.
Trendy
Gone are the days when keychains used to be plain rings that were made with the sole purpose of holding keys. Today, these are available in a wide range of interesting models like bottle opener keychains, flashlight keychains, compass keychains and a lot more.  These value added gifts will be used more often by your audience to ensure higher brand impressions and a decent return on investment.
How do you plan to use custom keychains in your marketing? Share your ideas