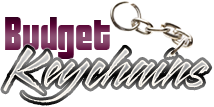 Promotional Metal Bottle Opener Keychains
Posted by admin
Posted on February 22, 2022
Drinking beer brings people together and make brands popular!
Marketers that wish to ensure a memorable drinking experience for their customers can invest in bottle opener keychains.  It will  help you ace the competition without breaking your budget.
Why should you go for these custom bottle opener keychains to make your brand the talk of the town.
Utility
Firstly, metal bottle opener keychains are totally functional as you can carry keys and even open a bottle opener with it. You don't have to settle with boring bottle openers anymore. Moreover, bottle openers are essential in our everyday lives. Versatile and multi-functional, these accessories that double up as keychains and bottle openers alike will ensure more value for your dollars.
Easy to carry
Whether your clients are chilling out at home with their family  or enjoying a camping holiday , bottle opener keychains will surely come handy to enhance the fun of the sun down hours.  The best part is that they can bring them anywhere at any time. In addition, they will never end up not having an opener at any moment thanks to the keychain feature that comes with it
Environmentally Friendly
Durable and long lasting, these custom keychains wont end up in landfills to create environment pollution. By using these custom reusable stainless steel bottle openers you can leave both the clients and the planet earth pleased alike.
These Keychains are everywhere. So, customizing them with your brand's logo, colors, and taglines will help you boost brand visibility. Moreover, consumers will find it easier to set your brand apart from your competitors.
Innovative
An excellent sample of innovative merchandise, these logo items will impress your audience and leave a lasting statement in their minds. Providing functional and convenient products like bottle opener keychains is the best way  for your brand to stay on top of the minds of your audience.
Enhances Brand Awareness
By paring  this creative merchandise idea with your marketing strategy, you can effectively get the audience recognize your brand. They will be in awe of the promotional items you offer, which in turn will definitely improve your  brand awareness.
Influence the Consumers positively
Further, consumers absolutely love to receive promotional items that will be useful to them. So, dual utility giveaways like bottle opener keychains will definitely leave a mark in your customers . It will even form a strong emotional bonding with the customers and reinforce the business relations.
Innovative and functional, bottle opener Keychains will indeed make your brand stand out  in the competition. If you are interested in including these accessories in your next brand campaign, reach out to us.  We will be more than happy to assist you with your marketing needs!