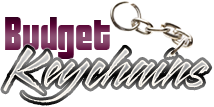 Different Ways Custom Keychains Can Be Used- Must Read
Posted by admin
Posted on May 24, 2019
Keychains are everywhere; but for these ubiquitous items, our lives would have been mayhem. Highly functional, keychains tick the boxes of a highly effective promotional item as well. The best part these are not just for holding keys but can be used in many other ways that most of us might not have thought about!
As Safety Accessories
Keychains like whistle keychains or flashlight keychains can be used as safety accessories for people on the move. Be it on the skiing slope or a trekking trail, these keychains will go a long way in making you feel safe. While the whistle serves as a safety tool to get the attention of passers-by, flashlight keychains will light up your way.
Feeling clueless about the camp site directions? You will thank the business that handed you out these compass keychains that will let you know the direction that you are moving.  Keychains can be used as safety accessories during bad weather conditions or at off-site job locations. No matter how your prospects may use these logo items, your brand on these will surely get a lot of appreciation.
Pointer keychains are not just for business presentations and white board display but make a great way to seek help and alert others at night. These logo items will convey the message that you care for your audience.
As toys
Fiddling with keys and keychains is something everyone will do when they are bored or anxious. Here are some keychains that take your fun a step ahead. Coiled keychains make a great choice to consider. Offered in brilliant colors, these plastic keychains work as slinky and can be stretched and released countless times to vent your anger or bad day woes.
The triple spinner metal keychains is another choice to consider. The free spinning middle portion of these keychains will offer a lot of entertainment to the users and keep them engaged
Mini Football Stress Reliever Keychains is a great choice for the footie fans. These make great handouts during football themed events and sports day souvenirs. The best part is that these double up as stress relievers when things don't go as expected!
As party staples
 Be the life of the party with these custom bottle opener keychains that come handy in popping the top of the beverages all the while keeping the keys safe. Choose from a range of interesting shapes and colors to further drive up the party fun. Your brand and message imprinted on these will get a lot of attention on the party floors and beyond.
Did you find this post interesting? Make it your favorite and share to spread the word.