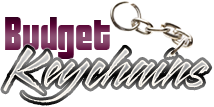 Imprinted keychains –Get Customers to Think of Your Brand Every Day
Posted by admin
Posted on May 23, 2019
Branding is a routine process; it is not something that happens over night. Businesses that succeed to keep their brand in plain view of their audience consistently will enjoy a better brand recall. Customers often may get distracted by hundreds of brands vying for their attention; so they may choose to remember brands that stay fresh in their mind.  For marketers, the best way to do so will be to put their brand on products that their customers find useful in their everyday life.
Custom keychains make a great handout to consider. It will make sure that you stay right in the eye span of your prospects and make a strong reminder for your brand. It is not all; an attractive keychain will grab the attention of everyone around and may become their talking topic as well.
Keychains are promotional products on a budget, which makes them a great choice for start up businesses and budget marketers. Keychains are available in a range of interesting models and colors; be it simple and straight or downright whimsical or a bit funky, we have it all and more here.
Get your brand and message imprinted on these everyday items to get across your message to your customers. Just imagine the exposure your brand may get on these as your prospects get going with their daily business. Of course, you can employ imprinted keychains as handouts during mass events like tradeshows and business events. It is a smart way to let your prospects know who you are and what you do at a reasonable cost.
Keychains have also undergone a trendy makeover in recent times. These are no longer just plain rings that are designed to hold keys. You can choose from a range of interesting models and combo designs that offer a little bit extra for your audience.
Flashlight keychains will offer a source of light and a keychain all at once. Bottle opener keychains on the other hand are a delight of every party reveler; every time they carry their keys they will have a handy tool to pop open the top of the bottles as well.
Carabiner keychains or multitool keychains will be instant hits among your clients. These high utility keychains will serve as a reminder of the value that you ensure to your customers.
Which of these keychains are you planning to make your promotional items? Do share your thoughts with us at our facebook page to join an interesting discussion