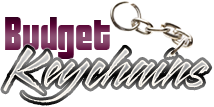 Custom Keychains That Will Turn Anyone A Multi Tasking Machine!
Posted by admin
Posted on May 27, 2019
Work smarter; not harder by multitasking! Though it may not be the best way to work, multitasking is an art. Multi tasking is hugely popular in the fast paced robotic world and quite rightly we have some smart combo gifts that make it easy for everyone to juggle multiple tasks.
Keychains are not just plain and boring these days. These are not just for carrying keys but are designed to perform a lot of everyday tasks much to the delight of DIY enthusiasts and the busy bees around. Here are some models in keychains that will make your lives easy
Multi tool  keychains
Screwdriver Tool Set Keychains will let you to have a tool set on hand every time you carry your keys. It makes a great choice to attend to those minor fixes/ repairs and emergencies on road or on the move. Get your brand and message imprinted on these to grab the undivided attention of people around.
Tape measure keychains
No matter whether you need to measure the kitchen cabinet, garden hedge or even your waistline post the gym sessions, these logo items will make a smart choice. Needless to say, anything imprinted on these high utility gifts will never get overlooked.
Flashlight keychains
Most people spend a lot of their productive time searching for lost and misplaced items at home or office. Help your recipients to find their lost items easily even at dark with these flashlight keychains. Be it the pen or coins that might have rolled under the car seat, having these flashlights will make it easy for them to retrieve it easily. Your audience will have an extra reason to remember your brand as well.
Bottle opener keychains
Forget about the nightmare of having to uncork the bottles with your hand or teeth. These bottle opener keychains make an easy and smart way to pop the top of the bottles. While these pint sized keychains let the drinks flow your prospects will get a lot of applause your brand becomes their talking topic across the bar tables. Perfect win-win!
Stress reliever keychains
Stress is something that comes hand in hand with our lives. Be it  the work life imbalance, mounting tasks at office or the frustration of having to skip the holidays yet again- the reasons for stress can be different but here is a sure shot remedy to beat and squish  stress literally- stress buster keychains! Made of firm yet pliable material, these stress relievers will help people stay focused and avoid flying off the handle!
Browse our complete line of keychains to choose an item that matches your budget.
Share and Enjoy