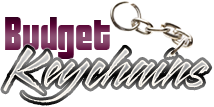 Custom key chains – Need Affordable Gifts? We've got ideas!
Posted by admin
Posted on July 24, 2019
Keychains not just keep your keys safe and tagged together but also make it easily accessible. It is easy to locate keys when attached to a key chain than otherwise. Keys are small and similar looking, which makes it all the more challenging for the users to keep it organized.
Lightweight, small and budget friendly, keychains are great for tradeshows  and charities that give out gifts to a mass audience. Be it as awareness items, fund raisers or freebies for brand promotion, keychains are worth considering. Offered in a wide range of models and prices, keychains can be imprinted with your brand, message, tagline or artwork to set off a light hearted conversation with your audience.
Keychains never get discarded and most people use it  as long as it works as they find it easy to associate a certain key with a particular keychain. Keychains come into practical use almost every day. Everytime your recipients open the door or filing cabinets, your brand will earn their attention; and everytime this happens your brand will get impressions.
Custom keychains make unique  yet cost effective handouts that are hard to resist. Ideal as both personal gifts, party favors and promotional items, keychains will appease every genre of audience as well. Keychains have a distinct personality, which makes it perfect as both elegant business gifts and casual handouts for fun events.
Keychains are available in a wide range of models and material choices, which makes it ideal for every type of promotion and audience groups. What do they like to do in their spare time? Playing soccer or hitting the greens? Whatever it is, everybody needs to carry some keys in their pockets.
Why not choose something that they will find extra special like golf tee keychains  or soccer cap  shaped keychains to make their day.
Our personal favorite is Leopard Shape Bottle Opener Keychains that grab a few eyeballs with its sleek designs and brilliant color choices. Leap ahead in the competition with these excellent promotional items that will make your recipients think high about your brand – every time they use these as key chains or bottle openers.
Double up your promotional impact at the price of one with these combo items of bottle opener keychains. Every time they use it at parties, beach events or picnics, your brand will get a fresh audience. Keychains indeed enjoy a high retention. Your audience will continue to use these logo items for a long time after your event.
So, how do you plan to go about your promotions with custom keychains. Share your thoughts.
Share and Enjoy