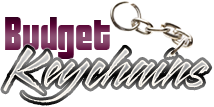 What Custom Keychains Can Do To Your Business?
Posted by admin
Posted on July 13, 2016
Looking for a budget friendly way to build your brand better? Look no further than promotional keychains as these can be effectively used for promotions, awareness events, fundraising and much more. Key chains are the most popular logo gifts that are used to promote businesses, clubs & associations or as souvenirs for special events.
Key chains enjoy an overwhelming popularity among your recipients as every person will have atleast one in their possession. Imprint your logo, message or hobby on these to make it a personalized gift item. These versatile gifts items that can be used to promote all types of businesses are available in a range of themes and styles.
Keychains are small and budget friendly and have a longer life span than most promotional items. Available in a range of quirky or downright hilarious shapes and sizes, business owners can find keychains that complement their business theme
Well, what type of business or organization do you want to promote? We have something special for everyone and have come up with some handy clues that will help you a lot in getting your message out.
Bottle opener keychains: Be it to promote fairs, festivals, bars, restaurants clubs or more, these logo keychains will get your marketing message delivered among your audience. These are much budget friendly and effective than newspaper advertisements or radio spots, which have only a very short shelf life. Every time your recipients use these logo items during weekend parties, at clubs or while hobnobbing with their buddies, the logo and message imprinted on these will grab the attention of your recipients. A novel keychain will not just grab the attention of the onlookers but will also double up as an engaging banter topic. Choose from an exciting range of shapes including guitar shaped, snake shaped or rifle shaped keychains among others. How about a bicycle shaped Keychain Bottle opener for you? We also have fish bones, alligators, truck shaped rabbits, palm trees and more that will help you choose keychains that match your theme and budget.
Wonder what these custom keychains can do for your business?
As welcome kit items: Include a few of these imprinted items in the gift- kits to promote schools, sports leagues or universities and enjoy the raves that follow. Every time your recipients use these keytags in the dorm or for their bicycle, these curiously shaped keytags will immediately stir up an interest among everyone around.
Mailer campaigns: Light weight and easy to distribute, keychains make excellent mailer campaign items as well. Just think how surprised your recipients will be to get something they need every day through mail.
Fund raising items: Imprinted keychains will make great fund raising items to promote non profits and charity organizations. Everyone will be keen to buy these budget friendly functional items and be part of the cause.
Infact, keychains can be used in countless contexts thanks to its versatility. So, put on your thinking caps and see how you are planning to put to use these logo items this time!