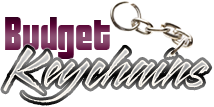 Custom Branded Keychains  – The Key To An Effective Brand Promo
Posted by admin
Posted on September 8, 2020
In this modern world when many people have switched from analog to digital world almost fully, a few items from the old world like keychains still remain popular among all types of people! Everyone will find it apparently easier to organize the keys on keychains and that is what makes it a popular choice even in this age of keyless security.
Businesses that wish to get their logo and message into the plain sight of everyone will find keychains a great choice. Your logo and message applied to the keytags is a way to cleverly navigate the complex territory of guerilla branding.
Though custom keychains make popular promotional items across all business verticals, it is especially popular in hospitality industry. It makes a smart way to get your message into a high visibility area.Check out newer items that incorporate important PPE features like these antibacterial keychains that will not just keep the keys safe but your audience safe as well.
Say for instance, if your company provides rental cars or bicycles in the holiday spot, can there be an easy way to remind your customers of  your services than custom keychains? The big plus is that you can choose something interesting like bicycle shaped bottle opener keychains that will double up as a party staple as well. So every time your recipients carry these logo items, they will have a smart way to pop open the top of the bottles and carry their keys alike.
 Real estate is another niche that can exploit the popularity of custom keychains. Whether you hand these out during open houses, project launch announcement or to the new home owners along with the home keys, the tradition of handing out keychains still continues! House shaped keychains will make a smart choice to consider to promote realtor services and other home related services.
 Your business message and contact information on keychains will always remain in plain view of not just your primary audience but anyone who sees it. Keychains never remain hidden and for the same reason, these ubiquitous items can create countless impressions taking your services and business to the next level.
Keychains and financial institutions go together like movies and popcorn — you cannot think about one without the other! Keychains make great customer handouts and milestone event giveaways. Choose from elegant models like metal keychains or leather keychains that will remain as evergreen reminders of your industry. Every time your recipients see your logo and message imprinted on these, they know that they have a financial expert on hand for all their banking needs.
We have an enormous selection of keychains suitable for all types of promotions.  For all your custom keychains needs, browse our collection and choose a model that meets your needs.
Share and Enjoy