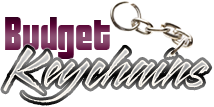 Custom Keychains As Real Estate Promotional Items
Posted by admin
Posted on November 8, 2019
There's no denying that keys play an important part in our daily lives. We use these to get into our homes, our cars and our offices every single day of the week! Custom keychains will help your marketing dollars go further by making repeat impressions.
Keychains are not just a convenience, but essential items that are used by people of all age groups and demographics. Just think about how often your imprint will be seen. A well customized keychain will be a constant reminder of your business.
Everyone needs keychains to keep their keys safe and well organized and tackle the challenge of managing individual keys. Keychains are versatile handouts that can be employed to promote all types of businesses because keychains will never look out of place. These will be perfect for small campaigns and large events like tradeshows or store promotions. Planning a mailer campaign? Keychains will make a perfect bet because these are light weight and easy to distribute.
Realtors looking for a high utility gift that will never go out of trend can put their dime on custom keychains. You are rest assured that your recipients will surely use these logo items and retain it for a long time to come. They will especially find these useful to keep their keys safe amidst the mayhem and chaos of shifting homes and relocating to a new place.
House Shape Metal Keytag  will make a great choice thanks to its well recognized shape. Your customers will think of you while they plan for their second home or even recommend it in their social circles. The mere thought of a home will conjure sweet memories in everyone and make them feel reassured. Get your message and logo laser engraved on these delightful tags for home expos and milestone events.
Tape measure keychains : Any new home owner will find tape measures useful to get measurements done for their garden hedge or cabinets. These will come handy for all the DIY tasks that you may have charted out for the days ahead. Needless to say, your measurement and logo on these keychains will get a lot of attention for sure. If you thought gifts that enjoy high visibility are high priced, these keychains will indeed surprise you.
Screwdriver Tool Set Keychains: Tool sets can save a day of anyone. Check out these highly useful custom keychains that carry not just the keys but include a tool set as well. Your clients will not just find these logo items useful in their everyday lives but will be excited to lend it to their new neighbors or show off to their friends. Your message imprinted on these will get a lot of attention for sure!
Have you considered using keychains as your realtor promotional items? If yes, do share your experiences with us on our facebook page.
Share and Enjoy