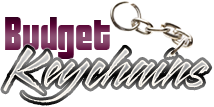 Custom Keychains – Popular Gifts That Won't Break your Bank
Posted by admin
Posted on September 20, 2017
If you thought that popular gifts are beyond your budget you could be in for a surprise because one of the most popular custom gifts like keychains also happens to be one of the cheapest among promotional items! Light weight and easy to distribute, promotional keychains can be purchased in bulk at easy rates.
Marketing need not be costly anymore thanks to the budget friendly custom gifts of keychains that will fit even the modest budget of marketers. The best part is that promotional keychains make great corporate gifts to clients, staff members and even friends and family. Keychains have one of the lowest costs per impressions as they continue to enhance your brand recall for a very long time since the time you distribute these.
Keychains provide more benefits than its actual costs and will continue to work for your brand without any repeat investment or effort. Though it is highly useful for every genre of people, these can be purchased at a very cheap price. Custom keychains make perfect promotional items for start- up companies and small and medium sized enterprises that have a low budget for marketing.
Promotional keyrings are available in dime a dozen models and price rates. Right from the cheap as chips plastic keychains to the classic leather and metal keychains to the quirky novelty keychains there are a lot of options to consider. An attractive keychain will never fail to grab the attention of anyone who sees it; thus your message on these will not just reach your recipients but to everyone who happens to see it. Keychains have a very high power of word-of-mouth advertising as people can't stop talking about these delightful items that make their daily lives much more easy and organized.
Can you imagine a world without keychains even in this era of keyless security? Keychains not just keep the keys secure and easy to carry but will make great accessories, fashion props and collectibles as well. Keychains often make an extension of the personality of your recipients as they use it to express their support to specific social causes, their hobbies and interests.
Here are a few occasions where you can distribute custom keychains
As tradeshow handouts
Personalized Keyrings are easy to distribute as these are low in weight and compact. Ideal for mass promotional events like tradeshows, business events, mailer campaigns and employee appreciation week, custom keychains will get a lot of attention even in mass events. You can choose plastic keychains or novelty keychains for these events. Personalize these with your logo, artwork or message to make them perfect promotional items that are well received and retained. Unlike some other promotional items that remain hidden in drawers or wallets, custom keychains are always displayed prominently.
Auto expos and road safety awareness events
For promoting auto expos and car dealers, custom metal keychains or leather keychains will make a good choice. These elegant masterpieces will highlight your brand and message for a very long time and will look good in the hands of your proud recipients. Engrave your brand and message on these logo keychains to make it a high profile custom gift.
As corporate gifts
If you are looking for an appropriate gift item for your employees, look no further than multi tool keychains that will give the multiple advantages of various tools in one. Personalize these with your brand and get ready to get mobbed. Keychains have always been absolute crowd pleasers and the popularity is only likely to go up in the days ahead.
Have you used custom keychains as your logo items? Share your experiences with us at the comments section.