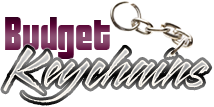 Custom Keychains –Simple Yet Effective Handouts to Enhance your Brand Image
Posted by admin
Posted on June 8, 2021
Keychains are not something exotic and for the same reason, these logo items need not be the first choice of all marketers while considering promotional items. However the mere fact that Keychains are everywhere and not many people can function without these basic accessories would make custom Keychains, promotional items that are worth a serious consideration.
Here is a quick list of some of the benefits that only Keychains can ensure
Budget friendly
Nothing can beat the price advantage of a printed keychain. Starting at prices of only a few cents, Keychains will cost you next to nothing when purchased in bulk!  If you are looking for cost effective advertising and long term promotional impact, Keychains will make a great choice.  Get your message right into the hands of your potential customers – for a few pennies by making custom Keychains your swag.
Limitless choices
Keychains are available in a wide range of models right from the basic plastic keytags to elegant models like leather Keychains, metal keytags and a lot more. Make sure to choose a  good looking model with a high perceived value to impress the audience and to leave a  lasting positive impression.
The countless models is what makes  promotional keychains exciting. Whether it is bottle opener Keychains, pointer Keychains, novelty keychains or multi tool keychains, you name it, we have it all and more!
Choose an appropriate model that will meet the preferences of your customers, customize it to add a personal touch and you are all set to get overwhelmingly positive reactions from everyone who happens to see these exquisite handouts.
Foster Customer loyalty
Printed Keychains can build a base of loyal customers for your brand. Apart from being just another branded gift in their collection, your audience will remember you as a high-quality business that pays attention to details. The high visibility imprint space and the brilliant background colors will ensure a creative canvas that be made use to highlight your message , brand identity and values.
 Everyday exposure
Custom Keychains will be in people's eye-line most of the time thanks to its high utility. Enhance the eye contact that your prospects may make with it by customizing it with artwork, quotes or jokes to make it one of its type.  A good Keychain can last a long time and if it happens to be visually appealing, your recipients will indeed want to use it every day and show it off to others!
Have a better idea to share with us on custom keychains? Post your ideas on our instagram page to get featured.
Share and Enjoy