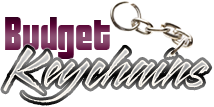 Custom Keychains will Ensure a Large Scale Promotion on a Budget  
Posted by admin
Posted on February 1, 2021
If you thought keychains are just functional, you could be in for a surprise. You  have an exciting range of stylish custom keychains in brilliant colors and various shapes, which will literally make heads turn. Great for home, office, picnic or road trips, keychains are something everyone needs every day. Get your message across far and wide in a cost effective way by using custom keychains as your marketing tools.
Did you know that custom made keyrings are perfect as keepsakes and giveaways? Sports themed keychains like baseball or soccer shaped keychains will make great keepsakes of sports events. Your recipients can flaunt their team spirit every time they carry these keychains.
Keychains even end up as decorations and lucky charms for most people and not just functional accessories that are designed to keep their keys intact. Multi functional keychains like tapemesaure keychains or bottle opener keychains are some of the popular models that can be included in your promotional plan. The add-on features of these keychains will make it useful for more than keeping keys.
As promotional items
Keychains are cost effective, lightweight, and small in size and will easily attract the eye of anyone. These can be easily distributed and stored, which further enhances its popularity as promotional swag.  Studies prove that useful promotional handouts like keychains are well retained and appreciated by the recipients than novelty items with no functional value.
Utility
Another reason why companies prefer keychains as their swag is the high utility that it offers to everyone in organizing keys and other essentials. A brightly colored and well customized keychain will make it easy for everyone to spot their precious keys easily. Keys are one of the most misplaced items in any home and by handing out an attractive keychains you can help your audience to save a lot of time and effort in searching for lost keys as well!
Trendy
Besides the purpose of keeping your keys safe, customized keychains also double up as fashion accessories.  For most people it is a subtle way to express their hobbies and life styles. For instance, a teen who rocks to bands will find these guitar shaped keychains a welcome addition to their accessories while someone who enjoys football wont keep their hands off these soccer shaped keychains.
Collectibles
Custom keychains are popular souvenirs that people love to bring-home from events, tourist places and festivals. Keychains make delightful collectibles as well for many people. So, if your custom keychains stands out by its shapes, size or message, it is more likely to get into a collector's treasure trove to be seen and appreciated for a long time to come!
The incredible benefits that custom keychains offer will make it the number one choice for everyone especially budget marketers.  How do you plan to deploy custom keychains in your promotions?