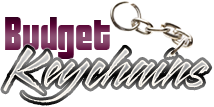 Custom Keychains Will Drive Your Promotional Dollars Further
Posted by admin
Posted on September 7, 2020
Looking for a budget friendly handout that will impress the family audience and people of all demographics? Keychains could be a great choice. These everyday items come in all styles, colors and a multitude of materials.  Custom keychains make great promotional vehicles to drive your brand popularity and get your message out farther and wider.  Easy to customize to suit the promotional requirements of any business, logo keychains are here to stay for sure.
From vibrant plastic or acrylic keychains to quirky novelty keychains and the elegant metal keychains or the classic leather keytags- we have a lot of choices in keychains at every price rates. Light weight and compact, keychains can be given away in tons. Just think of how many fingers will be sporting these keychains with your logo imprint?
 Custom keychains allow you to reach out to a receptive target group that will respond well to your promotional efforts. The low price advantage of keychains will work in your favor during all types of promotional events. Easy to store and distribute, keychains make excellent mailer gifts or tradeshow swag as well to send home your attendees with a piece of your message.
Keychains are not just functional but make fashionable accessories that are hard to do away with for most people. But for these nondescript items, our lives would have been so complicated and in disarray. Apart from keeping all the important keys safe and at easy access, keychains will make a stylish accessory and a part of dressing style for your recipients.
A well branded keychain is sure to be popular with the most hard- to- please customers.  Get your artwork, message or tagline imprinted on these to present your business where it matters most – out there where the people are!
Add dimension to your promotional message and pique interest among your audience with these sleek and practical handouts.  Keychains like bottle opener keychains or tapemeasure keychains that can play multiple roles other than being just a keychains is a rage among every audience group.
Get all eyes on your logo by making these crowd pleasers your promotional items. Every time your prospects  use these to access their keys or pop the top of the bottles, they will be engaged with your message while your brand makes consistent impressions.
Custom keychains are hard to miss as these remain in plain view of the world outside all its shelf life! Do you need any more reason to make these popular handouts as your marketing tools?
Share and Enjoy