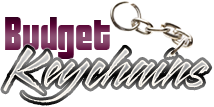 Custom Keychains – Nonstop Brand Promotion At One Time Investment
Posted by admin
Posted on September 4, 2020
Today, the work habits and life style of people are changing at a faster pace than ever! Correspondingly the basic elements and every- day items  have also undergone changes to make lives easier.
Now people need just their phones to keep track of the requirements of their clients or colleagues.  Paperless offices and cloud storage has made lives easier for everyone. However it is interesting to note that even in this robotic age, some things haven't changed. Say for instance, the popularity of the good old keychains.
Even today, custom keychains continue to perform the marketing functions with which it is historically associated with. It is still popular among every genre of audience and remains as a link between the past and present! Just think of the countless ways your recipients will use custom keychains in a day and the distance that these logo items may travel during a normal business day. Anything which becomes part of the daily routine gets the maximum attention of the potential customers as these may even have a persuasive effect on your prospects.
Keychains are useful daily items which can put some order into the busy lives of people and help them to organize their keys.  Keychains are likely to remain a critical element of the security system for people for a long time to come. Obviously a lost key can be the worst nightmare anyone can endure.
A keychain is the best way to keep the keys safe and more visible than individual keys. Reports show that people spend a lot of time searching for missing items every day, losing precious productive hours. Keychains happen to be one of the most misplaced items among people. This is what enhances the relevance of custom keychains as promotional items.
Available in a wide range of colors, shapes and material choices, keychains can be easily matched with your theme or brand colors. Keychains are designed to bear the daily grinds with ease. Models like metal keychains or leather keychains can withstand the daily grinds easily. Get your logo and message laser engraved or de-bossed on these respectively to make a lasting impression in the minds of your audience.
Custom keychains make a great branding vehicle because these are part of the normal business activities of a day at work, at home or even on the move. From budget friendly models to premium range of metal or leather keychains and  everything in between, keychains are available in various types. If you can customize these high utility items with an attractive design or a tagline you have a strong chance of making your contact details part of the day of your prospects.
 It is not an exaggeration to say that promotional keychains keep giving because every time your prospects use it , your brand visibility goes up manifold. The best part is that your message will be seen not just by the primary recipients but anyone who happens to see it. Choose interesting models like bottle opener keychains or pointer keychains to pique the interest of your recipients and make your message the talk of the town literally!
.
Share and Enjoy