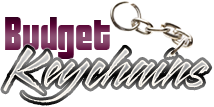 How Custom Keychains Set Your Event Apart From The Rest
Posted by admin
Posted on May 2, 2023
 Promotional products like keychains have almost unlimited reach as they are often passed around colleagues and businesses. Every time  your recipients use it to open their car doors or cabinets or when they share these logo keychains with their friends your business gets incredible promotion among the potential clients.
Keychains draw attention
Offering high utility everyday items like custom keychains  for free will make your brand easily noticeable and can create a bigger impact than an email marketing campaign or a press ad.
Keychains are versatile
Promotional keychains will never look out of place no matter how you wish to use it. You can customize it to boost sales, build awareness or thank customers among others. Thus custom keychains will fit into your wider advertising and promotional activity.
Keychains are useful
When you choose custom keychains as promotional swag, you can be sure that the product gets regular usage , which means your brand on it will get maximum exposure. Useful promotional giveaways will constantly remind them of your business.
Fully customizable
Keychains are easy to customize with your brand and message. Whether you wish to use a simple logo, company name or a marketing tagline, custom keychains set a perfect backdrop for your messages. You can choose from various  imprint options like laser engraving, embossing or screen printing that will complement the material of the keychains.
Promotional keychains are win-win
By giving a promotional keychain you can offer something they will find useful while displaying your brand. You can even give logo keytags in exchange for their contact details. So, it is a win-win situation
Keychains make repeat impressions
Promotional keychains continue advertising your business far longer than many other marketing tools.  So you can leave a lasting impression in the minds of your prospects at one time investment. Afterall, the ultimate goal is to create a buzz around your business. Ideally anyone who sees these logo keychains should be  tempted to know more about your brand. So make it unique by imprinting eye catchy designs and taglines that will make heads turn  and make  people curious.
Keychains are ideal for event branding
As keychains are budget friendly and easy to distribute, these logo items are best for event branding. Mass events like trade shows and business events will make a great change in the brand popularity of businesses.  When you handout custom keychains to the attendees they will remember about your brand for a long time even after the event.
Keychains are trendy
Keychains are trendy accessories that won't let your recipients down. These logo items are guaranteed to pull your promotion together once personalized with your logo. Being lightweight and easy to distribute, keytags will take your message into a wider audience than you think
Investing in merchandise branded with your company's name is the best way to stand out in the crowded market place and make your message well noticed Despite the initial outlay customized promotional keychains can give a high ROI. It also allows you to forge closer ties with your clients thank them or build loyalty.
How do you think logo keychains will be useful for increasing the reputation of your company. Share your thoughts.