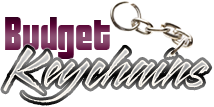 Bottle Opener Keychains – The Best Carnival Contest Prizes On A Budget
Posted by admin
Posted on March 20, 2020
Spring season is here so are parades and carnivals!  Often the biggest parties and parades come with one of the world's biggest hangovers as well. Let's be frank about it! Alcohol goes hand in hand with just about every aspect of carnival.
So, if you are looking for a carnival contest prize that goes well with the high spirits of the day, look no further than custom bottle opener keychains.  It can pop the top of bottles when needed and carry the keys safely, much to the relief of the parade revelers on a high! These logo items will nudge up the partying potential of the revelers and get them ready for back-to-back celebrations. get your logo and message imprinted on these party staples to stay spotted!
Get the party going!
Eat, drink and be merry is the biggest anthem for any parader. And they aren't kidding. Eating will keep the hazy heads up for a longer and cut back on hangover side effects. Drinking is all about the choicest ale, the best friends and some great bar accessories like bottle openers.
Even the best party mood will be spoiled if you do not have the basic tools of bottle openers to pop open the bottles. Most people often forget to carry it when they need the most. It is near to impossible to borrow a bottle opener in crowded events and parties simply because nobody wants to share their prized possession as the risk of these tools never coming back is really high!
So, to keep the fun tide on, everybody needs a bottle opener. This incredible popularity is what makes bottle openers a hot promotional item as well. Low in cost and high in utility, these logo items popular handouts to promote events, spread the word and create awareness, raise funds and create support base. No matter how you wish to utilize these logo items, your promotional objective will easily be met!
Budget friendly
When you are looking for carnival contest prizes, you need logo items that are easy on your wallets considering the big participation that games may have. Bottle opener keychains make a great choice as these are popular and well retained. Choose from a wide range of shapes, colors and sizes to match the theme. You can even consider models like guitar shaped bottle opener keychains that match the carnival  theme!
Combo gifts have double promotional effect
Combo gifts like bottle opener keychains offer more value for your recipients while your message gets twice the exposure of an ordinary keychain. Win-win . No matter whether your recipients use it as a bottle opener or a keychain, your message will get a proud display.
Did you find this post useful? Be the first to share and spread the word