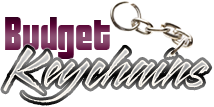 Custom Keychains Make Stand Alone Business Cards
Posted by admin
Posted on October 6, 2020
Popular promotional items like custom keychains serve as stand-alone business cards! A first-impression is all you need to make and this can be achieved by customizing keychains with your logo and message. Add a character and uniqueness to these logo items to create an experience that your prospects will be drawn to.
Custom Key chains are available in various models, colors and price rates. Designed to withstand regular use for long periods of time, including storage and distribution, keychains make reliable branding tools. Custom keychains grow with your brand and these marketing tools can be counted upon when you need a quick spurt of brand promotion on a budget.
As always, advertising and marketing efforts are about promoting your brand, and all our logo keychains can be customized with your contact details and promotional message effectively.
The advantage in handing out custom keychains is three fold. Firstly these are relatively cheap custom products with high branding potential. People will take these to their offices, shops  or out on the streets and your logo and message will be more widely seen.
The second advantage is that people use custom keychains many times every day, which in turn will create an emotional connection with your audience and will further leverage your brand attributes. The third reason is that keychains are always kept on hand which means your logo and message will be etched in the conscious memory of your recipients.
Practical promotional products have been a mainstay of the promotions industry now for a long time. By handing out gifts that your audience can actually use, your brand will get an opportunity to enhance perceptions of your brand and make an emotional connection with your audience.
Custom keychains are  lightweight and compact that makes it easy to carry it in pockets, glove box of your car or wallets to make these logo items travel well. Just imagine the exposure your brand imprinted on these will get every time your prospects take their keys out to open or close their doors or cabinets!
Interestingly, keychains are not just for tagging keys. Today, you have various interesting combo models like bottle opener keychains or flashlight keychains that perform various other tasks as well. Your brand gets dual exposure at one time investment while your audience gets a value added gift that offers more to their life. Solar powered keychains make a perfect pick for ecofriendly promotions
Keychains are easy to customize and distribute, which will help you to build your client base. Let's be frank about it! Custom keychains are proven and time tested promotional strategies that you cant go wrong with!
Share and Enjoy