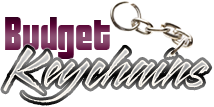 Custom keychains – Timeless Corporate gift ideas  
Posted by admin
Posted on November 7, 2019
Holidays are here and it's the season of giving. Businesses looking for custom gifts that fit their budget to spread brand awareness and acquire customers will find the good old keychains a perfect choice. Exhibit your brand in style at trade fairs and take your audiences on a journey with a wide range of incredible keychains. Here is a list of 5 popular keychains that will make a perfect addition to your gift list.
Triple Spinner Rosarno Metal Keychains: Designed with a unique twist mechanism these polished metal keychains will grab easy attention with its triple spinning action. These metal keychains flaunt an impressive look and feel and will match well with your brand identity.
Playing Cards Shape Metal Keychains: This fun and portable keychain will drive your brand visibility up the roof. These metal keychains that feature miniature playing cards are great for promoting Las Vegas casinos, youth clubs and other entertainment avenues. Budget friendly and impressive, these will make great budget friendly handouts for mass promotions and tradeshows as well.

Imprinted Pedova Round Keychains: This quality leather-keychain-case will make a neat product for bulk corporate gifting. Designed to keep keys zipped inside the case along with cash or cards,  this case is an elegant and versatile promotional item.
Rotella Metal Keychains: These Steering Wheel Keychains will make a clear choice of all car aficionados. Car dealers and retailers can customize it with a brand logo to hand it out during events and fairs. The unique shape will never fail to make heads turn while your brand gets the spotlight.
Sturdy Metal Bottle Opener with Key Holder: Designed as a bottle opener and keychain, this sleek piece of metal can be customized for maximum brand engagement. Great handouts for promoting clubs, corporate parties and fairs. Customize it and use it as bulk promotional merchandise at events and trade fairs.
Rectangle Metal Keychains – Silver: Sleek, stylish and sassy, these metal keychains has a bewitching sheen to it and can be customized with a brand logo for promotional gifting. It will make great holiday gifts or tradeshow swag. These elegant keychains remain affordable for everyone and by placing bulk orders you can make attractive discounts.

Are you planning to use keychains as your holiday corporate gifts? Share your ideas with us on our facebook page to join a discussion.
Share and Enjoy