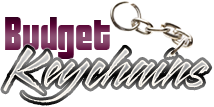 Custom Bottle Opener Keychains for promoting beer festivals
Posted by admin
Posted on November 6, 2019
The craft beer industry in the US is in a festival frenzy. No matter where you live or what your choicest beer is, there are a number of muzzy gatherings scheduled throughout 2019 that will give the enthusiasts a perfect opportunity to try some new flavors, old favorites and rare specialties . With the Great American beer festival that was held from 3rd to 5th October in Denver just got over, the main attraction of the beer festival calendar might have gone by.
The Great American beer festival had drawn in around 60,000 people and a sizeable number of craft breweries. In the future festivals, other alcoholic beverages other than beer may also be featured to attract more consumers. Baltimore craft beer festival and SD beer week coming up, it is time for breweries to build up a buzz. The season still promise a lot of beer themed events that will make everyone feel high!
Budget friendly and highly functional, bottle opener keychains will make an appropriate handout to spread the word. They will come handy to pop the top and carry keys. So, you have a perfect party staple wherever you go. We tried them here, they are easy to use, sturdy enough,  yet light weight and handy; they won't add up to your wallets as well.
You will love the interesting models that these are offered. Wine Cup Shape Bottle Opener Keychains will be just right for the brewing industry.
Wish to highlight your hobbies as well? With keychains nothing is impossible.  If you are a polo fan, you may find these horse shaped keychains hard to resist.
Looking for a perfect handout to raise funds for your cycling club? Bicycle shaped keychains will be a good choice. Priced at little over a dime apiece, which isn't too bad, keychains are great for budget promotions.
It's a fact that beer fans love freebies. It can be imprinted with your brewery logo while the attendees will have a memento from an event they loved. Bottle opener keychains make a great item in beer festival swag. Easy to carry around, these items will ensure that beer fans will never end up without an opener!
Share and Enjoy