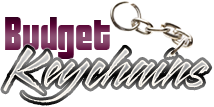 Custom keychains – The Imprintable Gift Your Customers Will Cherish
Posted by admin
Posted on May 31, 2019
To promote businesses, you need marketing strategies that are popular among the public and hit it off with them easily. Freebies have always been a time tested marketing strategy to get your brand reminded. Think of everyday items like keychains that everyone may need but don't give much fuss about. Keychains make a great promotional handout to market your business and may be used by everybody all the time.
Keychains will make it easy to keep the keys sorted and safe; these will make a smart way to identify keys as well. Though keychains are often ignored, these will make a highly useful item that comes handy in daily lives. Customized keychains imprinted with your brand and message will make a great handout during social and business gatherings and events. While you hand out a useful gift that your prospects can use, it will make a smart way to market your business. Often simple marketing strategies will actually work and give you a boost on your marketing plans.
Imprinted keychains will make great employee gifts as well. Be it to the best performer or the best team, you can easily incorporate these low cost items into your employee appreciation events. If you think that we have come to the end of the promotional scope of keychains with this, you'd better think again.
If your company is looking for a popular handout for business events or seminars, keychains will make a great promotional gift idea that will actually work. Though everyone needs a keychain for their keys in at home or for their cars, most of us do not care to buy a keychain from a store anymore.  By handing out custom keychains for free, you give them a high utility item that they can actually use.
What if one has your promotional keychain? First time users will remember your brand because of this item. Every time they use their keys, they will automatically remember your business and your brand will instinctively come to their mind whenever they need you. Aside from that, when other friends will see it, they too will remember your brand thereby getting your message to more people.
This simple, cheap and effective promotional strategy will never fail to work for you because keychains can relate easily to people of all age groups and demographics.
Do you agree that custom keychains still matters a lot even in this robotic age? Do share your tips and ideas with us at our facebook page to join an interesting conversation.
Share and Enjoy