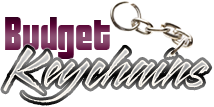 Custom Keychains That Double Pull As Safety Kit Items
Posted by admin
Posted on October 4, 2018
The mere mention of keychains would conjure images of a non-descript and plain keyfob that is designed to carry keys. However, these daily use items of keychains have come a long way since its humble beginning and have evolved to be fashion icons, safety items, party staples and a lot more.
In this blog post, we are listing out a few interesting models in keychains that can double up as emergency kit items apart from a reliable keychain as well.
Rectangular Flashlight With Compass Keychains: Anyone getting stranded in the dark  will truly appreciate the value of these keychains that are not just designed to carry keys but to  offer a handy source of light and tell the direction where they are heading to!  Functional gifts will get a lot of appreciation and attention and these flashlights with compass keychains will make countless impressions for your brand everytime your customers use it as a keyfob, a flashlight or a compass.
Whistle Light / Keychains: One of the popular custom gifts for budget marketers, these highly functional gifts are simply overpowering. Your customers can use it as a safety whistle to gain attention of people around when they are in danger or use it as a light source. The best part is that these swivel keychains can be managed within purses or bags of your customers. Customize these with your brand and message to make them walking, talking billboards for your brand. It also makes a perfect way to show your customers that you care for their safety.
LED flashlight keychains: Light up the way of your customers and keep them safe at night and during power outage and other emergencies and see how their brand loyalty will hit the skies! Make use of the generous imprint area of these keychains to place your brand and message to grab easy attention of anyone who sees these combo keychains. The LED flashlight will make a wonderful gifting choice for marketers and individuals in all budget sizes.
Mini Multi-Function Keychain Rings: The multi function features of these keychains will put them in an elite league of smart gifts that are designed to make the lives of your customers safe and easy. These keychains include various features like a bottle opener and a flat-head screw driver apart from a keychain. These stainless steel keychains that look good and last long will make a great custom gift to promote your brand and message. Order quickly to grab our free online proofs and free design services.
Have you used multi functional keychains like these as your promotional items? Share your thoughts with us at the facebook page and join the conversation.
Share and Enjoy