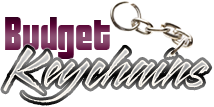 Imprinted Keychains- Cheap Giveaways That are Suited For Any Type Of Marketing Event
Posted by admin
Posted on October 3, 2018
Keychains might be ordinary gift items that have been doing the rounds in promotional circuits for a long time.  However, they still make easy leave-behinds, souvenirs, and trade show gifts that allow you to advertise your business effectively. Budget friendly and highly useful, keychains are something everyone needs at home, office or on the move. Light weight and compact, these logo items will make great mailer gifts as well.
A trendy keychain will make a great talking topic among everyone. Haven't you seen people showing off their hotel keychains in their instagram snapshots to let their friends know about their holidays? For realtors, handing out the keys of the new home on a branded keychain has been a custom since a long time. Likewise car dealers always make it a point to conclude a sale with their own customized keychains to create a feeling of exclusivity for owners.
Keychains are not just plain tags to keep the keys together these days. For most people, they make collectibles and style tokens that they wish to share and talk about in their social circles. There are multi function keychains that include various features that come handy in everyday lives.
Here are some interesting combo keychains that will make a great custom gift for your next promotional event.
Bottle opener keychains: Choose from different colors and a range of interesting shapes. Every time your recipients use these logo items they will be reminded of your brand. Get this key tag for an economical promotion. It also makes a great marketing mailer option if you plan to send these through  post office as these compact logo items won't add up to the postage.
Flashlight keychains: Light weight, trendy and perfect for travel, these logo items will earn a lot of impressions during its shelf life. Customize these with your brand and message and leave a lasting impression in the minds of your audience.
Keychains with Whistle and Compass –It makes a great safety kit item for camping enthusiasts and outdoorsy clients. The compass will help you know where you are heading while the whistle makes a great safety item to alert the passersby in case of any danger and to buy their attention. The highly useful features of these logo keychains will make it a great crowd pleasing gift.
Carabiner keychains : Ensure a hands free and safe way to carry around the keys of your recipients with custom carabiner keychains. Customize these with your brand and message to make it a portable billboard for your brand. An ideal gift for everyone who follows an active life style, these logo items can be used to promote adventure holidays, biking events, hiking groups and a lot more. Your message on these will reach a wider audience than you imagined!
Which of these keychains are you planning to use in your promotions and why? Share your thoughts with us at our face book page and join an interesting conversation.
Share and Enjoy