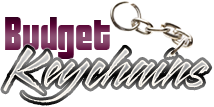 Custom Keychains – Smart Promotional Gifts For Businesses To Unlock The Success Formula
Posted by admin
Posted on August 29, 2019
Let's be frank about it! Marketing is all about getting your business spotted and making it stand out in the competition.  How to outsmart the countless players in the niche and promote your company in such a way that your customers remember you always? Introduction of your products and services to your potential clients is the holy grail of any promotion. However, to retain the interest of your clients and to get  them remember your brand you need to complement your sales pitch with free gifts and handouts that serve as lasting reminders of your brand.
Customized keychains make a great choice when you have a mass audience to reach out to; may be a diverse and speckled audience that is as different as cheese and chalk.  Still not convinced? Here are some benefits of keychains that you may not have thought about.
Everyday Use – keychains are used by the potential clients every day. These will remain in purse, pockets, work desks or even in door key slots and cars. Every time they open their home doors or turn on their car, keychains will remain in plain view and remind them of your message.
Budget friendly – Keychains are one of the least expensive handouts to consider. Ironically, these provide the most regular use and unobstructed brand visibility among your target audience. Offered in a wide range of styles, keychains offer something special for everyone.  Be it as business gifts, employee handouts or mailer gifts, keychains make the unrivalled choice of the millions!
Gift Theory – Mauss's theory on gifts suggest that exchanging gifts builds relations. When you give a gift to your prospects they will have a feeling of obligation to use your company when they are in need of your products or services. This warm feeling of reciprocity is what makes custom gifts highly effective in building your brand popularity.
Limitless choices: Looking for a custom gift that will give you countless choices at easy rates? Keychains could well be the choice. Apart from plain and classic keychains, you can choose novelty keychains in a range of quirky and fun shapes.

Looking for more value for your money?  Root for the winning team of multi functional keychains. Bottle opener keychains can carry keys and pop the top of bottles, flashlight keychains will light up their way while shining a light on your brand while whistle keychains will come to their aid during emergency situations and crisis moments.
Choose a model that fits the culture of your company while providing your clients some high utility products that they can use on a daily basis. Happy shopping!
Share and Enjoy