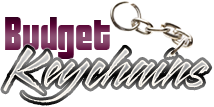 Custom Acrylic Keychains – Promotional Products That Never Fail!
Posted by admin
Posted on August 30, 2019
Seeking a budget friendly yet powerful promotional product for your next marketing campaign? May be items that your prospects retain for a long time? If the answer is YES then custom acrylic keychains will make a practical choice. Extremely popular among every genre of audience, these keychains make a great add-on to your marketing mix. A well customized keychain will give your prospects an instant idea of what your business is all about.
Nothing beats Acrylic Keychains!
Keychains are everywhere; on an average, a family uses 6 or more keychains to keep their keys for home, office or cars safely. The best part is that keychains will remain in plain view of your audience always. It is hard to overlook your message and brand imprinted on these daily use items. Not just your prospects , but anyone who sees these  brightly colored custom acrylic keychains will easily take a second look
Acrylic Keychains  are both practical and attractive and make a great handout to talk about your brand and draw customers in. While other custom products run a higher chance of getting misplaced or lost, a keychain will stay with your prospects always because these carry their important house or car keys.
Consistent exposure
 Every time someone grabs his keys on the way out the door, he will see your logo or message. In the car key slot, on the desk, in the pocket, – every time he looks at his keys he will immediately think about your company and recall his experience at your place of business. The more exceptional and interesting your design the better are the chances of it becoming a conversation starter. Use funny taglines, mascot, puzzles or messages to engage customers fully and even to turn them into your promoters. Word of mouth publicity still works!
Hard to resist!
Custom Keychains make perfect gifts for any business line right from fashion to food and fun brands. It won't look out of place anywhere and will get your audience swept off their feet with its uncanny charm. Designed to bear the daily grinds with ease, acrylic keychains are available in a variety of sizes and shapes. Customize it with your brand and message to reflect the tone of your company and the products you sell.
A keychain can be made to look fun and whimsical or professional. Let your creative juices flow; come up with something unique that not many people might have thought about and you are all set to tug their hearts and steal the promotional show!
Features in a glance
Acrylic keychains are highly durable
ideal to be imprinted with intricate artistic designs with a high degree of resolution.
Color options are limitless.
It makes a keepsake they will use every day and remind them of their great experience with your company.
Think of an interesting design that turns heads and your customers will not be able to resist adding these custom keychains to their keys. Hurry; start shopping!
Share and Enjoy