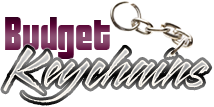 Custom Keychains –Small  Yet Great Gifts!
Posted by admin
Posted on September 20, 2019
Gone are the days when keychains were used just to carry keys for convenience. Today, keychains have become multifunctional accessories that can carry out a variety of tasks.  These small gifts have become truly interesting and popular in recent times.
Everyone needs keychains in their day to day lives. Surprisingly , even in today's digital age, we can't live without it. People use these to hold their countless keys of house, office or cars and stay organized. Just imagine how a missing keychain can wreck a normal day!
 Apart from being a small gift, keychains can express our mood and identity as well. Offered in a wide range of models and colors, custom keychains are available in every price rate as well.
The low price advantage will make it a perfect handout for mass events like tradeshows and mailers campaigns. These are low in weight and easy to distribute as well. Get your brand and message imprinted on keychains to make it truly unique and personal.  Keychains also make great party favors and gifts for Mother's day, Father's day, weddings or Valentine Day among others. Your recipients will find it easy to carry in purse or hands and your brand will get a lot of curious glances wherever they go.
By handing out imprinted keychains you have a special gift that your recipients will use every day. Acrylic keychains are budget friendly and long lasting. Offered in various interesting shapes and colors, these will make a great background for your message.
Souvenirs:
Keychains are one of the most popular travel souvenirs among everyone. These will make delightful reminders of the holiday experience. Get the milestones or tourist attractions engraved on these keychains along with your brand to make it a perfect gift choice that will keep the holiday memories fresh in their minds.
Business gifts
Keychains make a budget friendly handout for your potential customers; every time they use it they will remember your brand easily.
Trade Show handouts:  Tradeshows offer a massive platform for marketers to showcase their products and reach out to their prospects. Custom keychains imprinted with your brand and message will ensure a good publicity effect at easy rates.
Mailer gifts: Leave a tangible brand reminder on the hands of your prospects with a surprise mailer gift. The low cost advantage will make it easy for businesses to handout keychains for everyone on your wish list. An attractively customized keychain will make a great talking topic as well.
How has been your experience of using custom keychains in your brand promotions? Share your thoughts with us on our facebook page to join an interesting conversation.