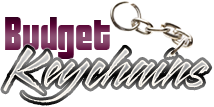 5 Good Reasons Why Keychains Make Popular Business Gifts
Posted by admin
Posted on September 23, 2019
Choosing a gift can be easier said than done at times. Often people risk a wild guess on what their recipients does have and does not have while short listing their custom gifts. Looking for something that will be useful to your recipients? May be an item that makes sense to every age and gender? That is why a keychain can be a great choice.
Still on fence? Here are some solid reasons that reiterate the fact that custom keychains make popular business gifts.
Great Selection
There are more styles, colors and themes in keychains than probably any other items. You can find an appropriate model to match the theme of the event or the unique tastes of your target audience. Choose a keychain with some special features that will leave your recipients happy and excited. For instance, a sports themed keychain will make a great choice as team spirit items or fund raising items for booster clubs.
Practical
Gifts with a high practical value will have a better retention. While choosing custom Keychains as your business gifts you hit the middle road of both practicality and something special.
Convenient Price Points
Key chains are available in a wide range of price points, which makes it easy to pick up something in your budget. If you thought popular handouts come with a hefty price tag, you could be in for a surprise.    Keychains typically suit most budgets and offer a lot of interesting options. Whether you prefer classic models like metal or leather keychains or something unique and a wee bit different  like novelty keychains or sports themed keychains, you will find it all and more here.
Another interesting model to consider includes multifunctional keychains that do a lot more than just holding keys.   For instance, if you have a party loving crowd to cater to, choose custom bottle opener keychains that will pop the top of bottles and carry keys alike.
Flashlight keychains that double up as a handy source of light apart from being a keyholder is another model to shop for.
Old fashioned gifts that evoke nostalgia
A keychain is one of the very few items from the analog world that has still relevance in the present robotic age. Keychains can evoke nostalgic memories in your recipients. It is interesting to note that even in this high tech age of keyless security and biometric locking systems, keychains make important everyday items that you can't live without. The best part-keychains not just help you to carry keys and stay organized but double up as trendy fashion accessories as well.
Last minute gift items
Custom keychains are easy to buy even at the nth hour of your event thanks to its reasonable rates and 24 hour shipping options.
Did you find this post useful? Be the first to share and spread the word.
Share and Enjoy