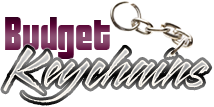 Custom Keychains – Repeat Brand Impressions on a Budget
Posted by admin
Posted on March 14, 2019
Everyday items like keychains can literally put your brand, bang on target in front of your audience. The basic idea of promotional items is to get your audience reminded of your brand and make repeat impressions. Billboards and newspapers have only a short shelf life and often fail to create a long lasting impact; however keychains impresses both potential and current customers and make new deals.  Your recipients use them for a long time; and your brand will get a lot of visibility and extended promotion with every passing day.  Durable and budget friendly, keychains are well suited for mass promotional events like tradeshows.
Custom keychains can be imprinted with your message or logo as an identity. Information provided on keychains will remind your audience and recommend your brand to them. Keychains make life time tools that do not lose its relevance or beauty over the time. Offered in a range of shapes and colors, keychains will make your business easily recognizable for the world and publicize your business products. The big plus- it is well suited for all types of promotional events and fund raising events. Everyone needs keychains in their daily lives; irrespective of their age or demographics; they are used all round the year as well. So, imagine the exposure your brand imprinted on these logo items will get.
Here are some of the popular models that you will find interesting
The Serratura Pull Apart Metal Keychains : Add a novel twist to your brand promotions with these pull apart metal keychains that feature a satin polished chrome metal split key ring with detachable base on one side. People never stop loving it; make it your corporate gift.
Circular Metal Keychains feature a circular tab in the center, which can be spun to a full 360 degrees with imprint on each side to grab the undivided attention of people around.  You can imprint your brand credentials on both side and seek high preference from budget marketers and customers.
Leather Accent Keychains Made of genuine full grain leather, these elegant keychains feature Silver hardware, color accented sides and stitching. Offered in a range of color combinations, these custom keychains are great corporate gifts and milestone tokens that will be cherished for a long time. Personalized Leather Key Fobs made of genuine leather in Black and Brown color choices and packed in a gift box are great choices. The Keyring detaches effortlessly for garages and valet parking.
Which of these keychains are you planning to make your promotional items? Do share your thoughts with us at our facebook page to join and interesting conversation.