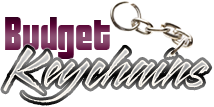 Bottle Opener Keychains – Perfect Handouts For Your Brand
Posted by admin
Posted on March 15, 2019
Customer handouts are dime a dozen. You can choose from a range of items, color and price points. But how to find handouts that are simply the best; something useful but affordable, branded without being intrusive. That is what makes bottle opener keychains a great choice for marketers to get their point across. These are perfect for breweries, night clubs and beer festivals – to list a few.
Regularly used handouts like bottle opener keychains will keep your brand right in front of the customers.  They are common and useful items for homes, offices, clubs and picnics. Glass bottles with pry-off caps are particularly popular in the beer industry, which means your brand will prevail wherever bottle caps are there. It is infact a kitchen essential that nobody can overlook.
We have all been there; failing to find the bottle opener and cutting a sorry figure in front of the crowd. Bottle opener keychains will solve this problem easily as it will mean that every time your recipients carry their keys they will have a bottle opener too with them.  When someone needs an opener, they'll be reaching for your brand.
High retention
Bottle opener keychains remain useful for a long time. No matter whether your recipients use it as keychains or bottle openers, your brand on these will remain in plain sight of the users. Keychains are never discarded as it makes a handy way for people to keep count of their keys and keep them safe. Most of us even identity the similar looking keys by the unique keychains that carry these keys.  While most promotional items have either limited utility or short shelf life, keychains outlive their functionality quite easily.
A bottle opener keychain is a simple item that everyone find easy to use. This simplicity also brings a degree of longevity along with it. Bottle openers haven't changed much over the years; in all probability they are going to remain the same for many more years. Make your brand attached to these to piggy ride on the unbeatable popularity of these custom handouts.
Versatile giveaways
Convenient and versatile, keychains can be used for all types of events and branding campaigns; everyone knows how to use one, and every time they do so, your brand will get a wide angle display. Easy to store and distribute, these budget friendly handouts are perfect even for mass events like beer festivals or tradeshows. The best part- it won't be a hassle for your customers to carry around wherever they go! Easy to design and order, bottle opener keychains indeed will put back the fizz in your branding campaign.