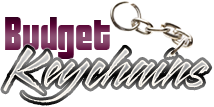 How Keychains Enrich your Promotional Mix
Posted by admin
Posted on April 19, 2022
Are you looking for a custom giveaway that holds true in all seasons and fashion trends? You might have just found a perfect choice in custom keychains.
Functional and fashionable alike, keychains are indeed hard to resist. Make it unique by imprinting your brand and message on them and see how the world will take a second look at your message. Keychains  are everywhere; moreover these are available in various trending models and colors that will impress even the most discerning audience. In addition, custom keychains will take your message to a wider audience in no time, thanks to the high visibility that it enjoys.
Why keychains
 Probably not many custom giveaways can  fit into every  promotional plan like keychains. This is another solid reason that makes keytags a great marketing tool. Well suited to deploy in various settings  and business promotional contexts, custom keychains remain infinitely popular.
Budget friendly
Further, keychains will suit the promotional budget of every marketer thanks to its low cost advantage. Ideal especially for mass events like trade shows and mailer campaigns,  keychains remain one of the most popular custom giveaways.
Practical
Studies show that consumers prefer practical giveaways than novelty items. This is another feature that makes keychains a crowd favorite. So, if you wish to invest in giveaways that will never fail to work for your brand, look no further than custom keychains.
Versatile
No matter what type of marketing plan  you have in mind, custom keychains will  definitely fit like a pair of gloves. Whether you wish to employ keychains as fund raising items,  awareness giveaways or promotional swag, printed keychains will make a smart choice.
Now that you are convinced of the incredible marketing potential of keychains, here are some popular models that you can consider
Metal keychains
Sturdy and long lasting, these keychains are ideal for the daily grinds , corporate events and even  during outdoor trips. Your logo and message laser engraved on these will remain in plain eye sight for a long time without fading off.   Offered in a range of shapes and finishes, these keychains will indeed leave a lasting impression in the minds of your audience for sure.
Leather keychains
These elegant keychains will indeed make excellent corporate gifts for your high value clients and employees. Long lasting and classic, leather has a special charm about it. You can emboss or deboss  your brand and message to  highlight your professional  identity.
Floating Keychains
Gone are the days when keychains  used to get lost in the waves during beach fun. These floating keychains that stay afloat will make a perfect choice to promote beach activities, cruise holidays and more.  Customize it with funny taglines and artwork to make it a perfect handout.
Which of these keychains do you think will fit your theme? Share your ideas with us on our facebook page.