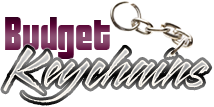 Custom Keychains- Popular Business Gifts On A Budget
Posted by admin
Posted on April 18, 2019
Everyone uses their keys every day, so why not make them more exciting with a custom keychain?  Marketers can customize their own keychains by adding their brand and message to make them special gifts.  The best part, keychains are budget friendly, which means you can take the luxury of handing out the best and the most trending gifts for everyone on your list and still stay within your budget.
Scouting for elegant business gifts that everyone will enjoy? If you are on a modest budget, you can consider buying personalized keychains. Budget friendly yet unique, keychains will never go out of fashion even in this digital age of keyless security and biometric lockers. It may sound unbelievable; but keychains do make one of the most popular business gifts even today. Probably not many items from the analog world can beat the popularity and charm of a well customized keychain.
Budget friendly but meaningful
On a budget? You can still find a keychain that is suitable for everyone from men to women, children and adults. You can buy keychain gifts for everyone on your gift list to impress your recipients. The big plus- custom key chains make great keepsakes and people will retain them for a long time.
One of the best things about keychains is that they can be customized to be unique to make a befitting handout for every genre of people. Anyone who has keys will love to put a limited edition personalized keychains on their keys. Available in a variety of shapes, sizes, designs, colors, and themes, it is easy for you to find a model that matches your needs. Marketers can get their brand and artwork imprinted on these keychains to create a unique keychain that is hard to overlook.
Starting from just a few cents, keychains win hands down as mass promotional items or mailer gifts. With custom keychains you can buy more for less! Your recipients will surely appreciate these everyday items. Everytime they carry their keys, your brand will get a new audience. Keychains always remain portable and never get pushed to the attic unlike many other promotional gifts. Anything imprinted on these logo items will remain in plain view of your audience.
Ideal for every event
The best part is that custom keychains will fit the theme of every promotional event. Be it grand opening, product launch, tradeshows or brand promotions, keychains will never look out of place. So, if you have been wracking your brain to find a perfect gift that will put your brand on a wide display and leave your audience totally pleased, custom keychains could well be the choice. Get yours custom printed today from us and enjoy consistent brand impressions for a long time.