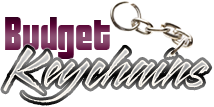 Custom Keychains- Handouts That Ensure More Value For Your Promotional Dime
Posted by admin
Posted on April 16, 2019
The best promotional gifts should ideally be fashion forward and popular. Marketers often find it difficult to choose a custom gift that fits their budget and please every genre of attendees. Custom keychains will fit the bills of most marketers because firstly they never go out of style and secondly it is a daily use item that most people needs.
These pint sized keychains hold a considerable influence in all our lives. Just imagine the mayhem if we fail to find the keychains even for a few minutes. Keychains keep the important keys safe and well organized and keep the users feel reassured and safe.
Keychains are made from a range of materials. From light weight plastic or vinyl to classic leather and sturdy metal, there are countless options to choose from.
 Metal keychains
Made of durable metal, these keychains are built to last and are fully customizable through engraving or printing. Choose from a range of models like bottle opener keychains, flashlight keychains and more. Metal keychains make elegant corporate gifts and promotional handouts that will stand the test of time. San Martino Metal Keychains will make a great choice to steal the hearts of your audience. The smooth and sleek design of these keychains will earn easy attention and will make a high visibility background for your brand and message. Get your brand and message laser engraved on these attractive keychains with polished metal accents and impress your audience.
Leather keychains         
Leather keychains will never fail to leave an impression. Stylish and classic, leather keychains, can be embossed or de-bossed with your brand and message to make up-market promotional items during corporate events and business events. These luxury keychains will make your recipients feel special. Designed to look great and last long, these elegant keychains will get used for many years. Shop for Leather Accent Keychains feature genuine full grain leather, silver hardware, color accented sides and stitching, which will draw easy attention of people around.
Plastic keychains
Low in cost, yet high in visibility, these custom keychains are great handouts during mass promotional events like tradeshows and mailer campaigns. Offered in a wide range of styles, plastic keychains will pique the interest of your audience easily. These can be turned into team spirit items or sports souvenirs as well. No matter how you wish to utilize the promotional potential of plastic keychains, your brand and message imprinted on these logo items will never get overlooked! Square Tape Measure With Level Keychains made of sturdy ABS plastic and offered in a range of brilliant colors will make a great choice. These combo items that feature a keychain and a tape measure will get used regularly; and your brand makes decent impressions.
Which of these keychains are you planning to use in your promotions? Do share your ideas with us at our facebook page to join an interesting discussion.