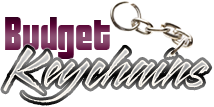 Custom Keychains – Elegant Corporate Gifts with Assured ROI
Posted by admin
Posted on October 29, 2020
The season of giving is upon us and for businesses it is especially a busy time to scout for some elegant corporate gifts for their clients and employees. High utility corporate gifts like keychains will strengthen your relationship with your team members and boost their morale.
Whether as a token of gratitude, reward for their hard work or as a milestone gift to celebrate your organization's journey, corporate gifts enhance positivity in your workplace and ensures better productivity and team pride among your employees.
Corporate Gifting for Customers
It goes without saying that your company would not have reached where it is now without the patronage of your customers. So, giving corporate gifts to customers is an important activity during brand promotions. Custom keychains will make an ideal product that matches any industry and USP. From tech companies to hospitality and fashion or something else, any brand can be aligned easily with these logo items.
 Reaching out to clients through corporate gifts is one of the best ways to impress them.  Corporate gifts like keychains will get used on a daily basis to make consistent impressions to offer more branding power for your dollars. The big plus is that keychains always remain in plain view of your audience; every time they use it your brand will enjoy a display in front of everyone around as well.
Corporate gifts make happy customers
A thoughtful logo gift will  make the customers feel valued and special and they will also be happy to spread the word about your message and  invoke word of mouth publicity. This in turn will enhance your goodwill and your brand image in the market.
Key chains are versatile
Key chains will never look out of place in any promotional context. The best part is that everyone needs it; so by investing in custom keychains, businesses are rest assured that their corporate gifts will get used by their prospects instead of being left back and forgotten about.
Choose from a wide range of models including luxury metal keychains, classic leather keychains or something casual like plastic keychains. Multi tool keychains like flashlight keychains, bottle opener keychains or tape measure keychains offer something special for every audience group. Customize it with your logo, message, artwork or even inspirational quotes, fun puzzles or holiday greetings to make it truly unique
Corporate gifts like imprinted keychains will help your company to strengthen your relationships with your clients and customers and make your brand well noticed in the market. Have a better idea to use custom keychains in your promotions? Share your thoughts with us on our facebook page.