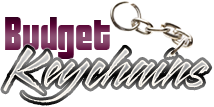 5 Reasons To Advertise With Custom Keychains
Posted by admin
Posted on October 17, 2019
Looking for a handout that people will see all the time and will falls within your budget?  Custom keychains will make a great choice. Firstly because, everyone needs key tags for their everyday use secondly it will help them to stay safe with their keys and make it easy to sort and carry the multiple sets of keys.
You may have an excellent product or service, but without an effective advertising strategy, it is impossible for you to get the word about your business. Promotional items are not just great gifts for your customers but make high visibility promotional items that are hard to miss!
Here Are Some Sound Reasons to Use Promotional Keychains
Here are three reasons why you should choose to advertise with promotional keychains over other promotional items.
People Won't Misplace Keychains
Most promotional items get discarded or misplaced as these are not practical or are only of novelty value. However, keychains will never be misplaced because these will be attached to the most valuable keys of your audience.
2.Keychains are long lasting
Keychains last forever and your brand over these will get an extra lease of advertisement, which isn't the case with other promotional items.
Customers Will See Your Logo Every Day
Keychains are items that people use every single day. So having your company name imprinted on key tags means they will be seeing your message every day. The bonus- an attractive or unusual keychain will grab the attention of people around and they will be curious to ask about your brand every time they see it. Did we say that word of mouth advertisement holds good even in this digital age?
4.Inexpensive  and handy
Keychains are small and budget friendly items that will make your customers excited about your message. The budget friendly price tag will make keychains perfect choices when you need to reach out to a large audience or when you have a modest budget to watch out for.
5.Practical
By investing in something like keychains that are useful, you can make sure that your message will never be overlooked. The more useful the freebies that you choose, more will be your brand visibility
Share and Enjoy