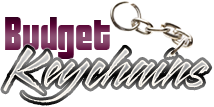 Custom Keychains  – A Year Round Branding Solution
Posted by admin
Posted on October 1, 2020
Looking for an effective way to leverage investment into brand building? Custom keychains will maximize the return on your promotional investment. Keychains are essential items in everyday lives and these personal items often become a close companion of your prospects to form an emotional attachment.
 Everyone will have a favorite keychain, which they even consider as a lucky charm or something closer to their heart. It could be the unique shape, color or the message on it that makes it exceptional. As there are hundreds of models available, you can easily choose a keychain that meets the tastes of your target audience.
Customize these practical accessories to make a unique handout for your audience and stake out your marketing territory. One thing that can't be denied about these modest keychain is the supreme visibility it affords in the right place. Keychains always remain in plain eye sight; whether it is on the work desks, belt loops, finger tips or more.  Front and centre, keychains remain steadfast to cater to the needs of their high profile masters.
And of course it's not just the classic models like metal keychains or leather keychains that make popular options to carry your custom print branding. There are novelty keychains and budget friendly plastic keychains, which have turned the conventions of keychains on its head.
There can't be a better sight for the promotional marketer than seeing the intimate relationship people develop with branded keychains. So, if you're looking for a timeless and  effective custom product with amazing branding power there are few better options than a custom keychain. In addition to the vast range of models on offer keychains are favored for its incredible retention.  In all probability, you can see your audience cherishing a blissful collection of these cute handouts.
Why keychains?
Versatile
Have a diverse audience of all age groups and demographics?  No worries; in custom keychains you have a perfect marketing tool that will please everyone. Offered in a range of models and price rates, custom keychains make great giveaways for all types of promotional events and occasions as well.
Portable
The best custom gifts should ideally be handy and light weight to make your brand go the distance. Keychains travel with your audience wherever they go, taking your message far and wide. Easy to distribute or mail out, keychains make great tradeshow swag and mailer items respectively.
Practical
Reports show that practical giveaways like keychains impress people more than novelty gifts. Keychains are daily use items that everyone needs. So, every time your recipients use these logo items your message will get a wide angle display.
How do you plan to use custom keychains in your business promotions? Share your thoughts with us on our facebook
Share and Enjoy