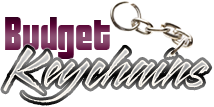 Custom Keychains Make Excellent Father's Day Gifts – Guess Why
Posted by admin
Posted on May 17, 2016
Father's day is coming up soon. Though men may not be as emotional as women, they could still be finicky when it comes to their gift choices. It means that scouting for gifts for dads is going to be a lot more time consuming than it was on Mother's Day for most people. Marketers too can plan to hit gold with some attractive custom gifts on the occasion of Father's Day for their employees or father figures in their businesses.
No matter whether you are planning to honor your long serving employees, honor the elders of your community or plan a fund raising event for the homeless fathers and elderly citizens, we have a perfect gift idea to share with you. Why not make Fathers Day a day worth remembering for the recipients with this highly useful every-day gift item of keychains?
Here are some of the popular custom keychain models that can make excellent gifts on Father's Day
For Adventurous Dads
Compass keychains will make a great gift idea for all the outdoorsy fathers who love to set out on hiking, fishing or camping at their leisure hours. These keychains come up with various accessories like a compass, whistle or flashlight that will come handy during their outdoor pursuits. These keychains that will let them get back home and track locations after trekking or fishing will be well received. Imprint your message, logo or artwork to ensure a personal touch.
For those who are Multi-gadget fans
Check out our tool and hardware keychains that are not just tags for your keys but also includes many other useful items like tape measures, can openers, flashlights, badge holders and much more. These multi tool functions will not just add up to the popularity of these keychains but will ensure more brand impressions for your business.
For Partying dads
If your dad loves to wind down with his favorite ale in the company of his friends, then these bottle opener keychains will make a great choice. Failing to find a bottle opener may take the fun and fizz off even the best parties. So, make sure that the fathers (absent minded or not) get out of their homes with their keys and bottle opener alike. A smart way to make your brand their banter topic as well.
For Fathers who love collectibles
Keychains might not necessarily be plain and functional at all times. We have a fabulous range of keychains that are shaped in various interesting and unusual shapes like animals, sports themed, bugs and bicycles among many others. Your recipient father figures will surely remember this thoughtful gesture and the gift idea that will add up to their souvenir collections.
No matter what the tastes of your recipients are, we at budget keychains have a range of keychains for everyone.
Share and Enjoy