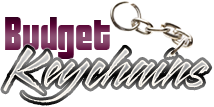 Product Spotlight: Promotional Sports Themed Keychains
Posted by admin
Posted on May 17, 2016
The most popular and effective custom products are the ones that are practical. This rule of thumb makes custom keychains a favorite choice for business owners. Useful, light weight and easy to keep or carry, custom keychains make wonderful handouts to promote businesses.
Let's be frank about it! There is nothing more frustrating than forking out your keys from deep down the bag or find it missing, which is why custom keychains make extremely useful logo items. Apart from being functional accessories these make great collectibles as well.
We at budget keychains have an impressive collection of keychains for every event or theme. Summer season features some of the most popular sporting events in the country. Be it horse race, athletics, billiards, tennis or hockey, we have a range of sports events happening in every part of the country.
So, here are some sports themed keychains that make smart promotional items for sports clubs, race courses, golf leagues or infact any businesses that deal with sport related activities.
Horse shaped keychains Horse represents virtues, royalty and sheer power, which is precisely what makes these horse shaped custom keychains great handouts for sports events, triathlon events, etc and to promote race course, equestrian clubs, polo clubs and jockeys .
Runner shape bottle opener keychains These runner shape aluminum bottle opener with split key ring and carabineer will easily take your brand promotions to the finishing line with minimum efforts. Pack a punch to your branding campaign with these attractively colored keychains that will literally keep your recipients bound to your brand. It is perfect for advertising marathon, half marathon, sports club, fundraisers and many more. Imprint your logo and message on these and see how these novel custom gifts will make your promotions a breeze.
Tennis racket shaped keychains It is one of our best sellers not for nothing. People love these easily and retain it longer than other budget key chains. These are great to promote tennis academies, sports councils and others sports related businesses. This multi tool keychains can be used as bottle opener, key holder and fashion token. Huge discounts can be availed on bulk orders of this tennis racket shape bottle opener keychain.
Motorbike shaped keychains: Reach out to the bike racing fans or promote racing clubs or road safety campaigns with these delightful keychains that will make a great collectibles as well. This keychain will proudly catapult any business information imprinted on it and can be used to promote motorcycle workshops, motorcycle brands, sports marketers and other youth oriented businesses. These keychains can also be offered as individual gifts, or as complimentary tokens after service or after delivery of new motorcycles.
So, why not make your branding campaign a sportive affair by handing out these logo keychains that nobody can resist. Should you need any shopping tips, all you need to do is call us. Happy shopping!
Share and Enjoy