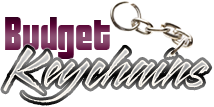 Benefits of Imprinted Keychains that are Overlooked
Posted by admin
Posted on April 21, 2021
Let's be frank about it! keychains are perhaps the most common giveaway items today because of the low cost advantage and its popularity among the masses. After all, everyone needs to keep their keys safe and at easy access. Plus logo Keychains are available in a wide range of interesting shapes and combo models that offer a little extra something than being a plain keychain.
For instance, bottle opener Keychains will offer the dual advantage of a keychain and a bottle opener all at once. So, every time your recipients use their keys or need to pop the top of the bottles, your brand gets a wide publicity. The best part is that these everyday items will put your message on a wide display and on the move without being intrusive or on the face of the users.
Keychains are fun to customize thanks to its high visibility imprint area that will give you a lot of scope to play with colors, designs and text to create a mesmerizing customized effect that will make heads turn. Needless to say, a well customized branded keychain makes a great conversation starter in social groups and outdoorsy audience, which in turn will take your message into a wider audience than you had envisaged.
Low minimum benefit
The low minimum advantage of custom Keychains will make it a great choice for even small events like employee appreciation days. Order only just the number of Keychains that you need and optimize your promotional dollars.
High retention
Keychains are probably the only accessories that do not get replaced or discarded by the users! Guess why? These colorful and branded key fobs often becomes the only way for most users to make out the different sets of keys that they need to manage on a daily basis. Choose interesting  shapes and colors that grab easy attention  of your prospects, which in turn will make yet another tempting reason for them to hold on to these everyday items for a long time to come.
Easy to distribute
The most effective promotional items are those that are easy to distribute and  that can effectively get your message into the target audience. Imprinted Keychains win a few brownie points in this department. Light weight and compact, Keychains can be send out as mailer items or  distributed in person during trade shows or door to door campaigns. Your message imprinted on keychains will never fail to reach your target audience either way!
Planning to use custom Keychains as your promotional merchandise this season? Explore our complete line of custom Keychains to choose a model that suits your theme.