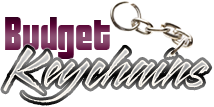 Custom Keychains – Impress Your Audience Big Time At Easy Rates
Posted by admin
Posted on August 6, 2019
Are you on a budget  and on the lookout for custom gifts that will impress your audience easily? Look no further than custom keychains. Your brand name on these keychains will be remembered by your recipients and double up as a souvenir of your organization. After all, gifts need not be grand gesture, it should ideally be thoughtful and interesting for your recipients. Customize keychains with your brand and message to  turn them into a small reminder of affection which means a lot for your recipients. Keychains  may be small  but  leave a lasting impression in the minds and soul of the recipients. Practical and popular, keychains will get more exposure and recognition to your business.
 Portability
Light weight and compact, custom keychains make portable handouts that can be carried anywhere one desires. Everytime your recipients carry these keychains your brand will be seen by many people surrounding them, which in turn will set off word of mouth publicity. It is a great way to engage your potential customers with these useful gifts.
Budget friendly
When you need business gifts for a large audience, you need cost effective items like keychains. Hand out these logo items to your employees and clients to bring them closer to your brand. Next time when you are on a budget and needs custom gifts for everyone in your gift list, look no further than custom keychains. Studies show that giving gifts evoke a sense of brand loyalty among your customers. Handing out a gift to your potential customers is a great way to start a conversation and make leads.
Wide Range of choices
Keychains are available in a wide range of models right from formal to casual and downright funny- to list a few. Keychains not just look different but are designed to boost the efficiency of the business. There are different types s of custom keychains that not only looks different but are designed to perform different kinds of tasks.
Here are some popular models that can be considered.
Bottle Opener Keychains: No matter whether your recipients pop open the beverage or carry keys, these logo items will get a lot of attention everywhere. Customize it with your brand, message or tagline to make them unique and one of its type.
Carabiner Keychains: Great for the active and outdoorsy clients, these keychains can be attached to bags or belt straps to make a safe and hands free way to carry keys during biking, trekking and outdoor leisure.
Flashlight keychains– These key rings that double up as flashlights offer more value for your promotional dime. Every time your recipients use it as flashlights or keychains your brand imprinted on these logo items will get a lot of attention. Double utility; double brand visibility!
Need more? Browse our collection and choose a model that matches your theme.