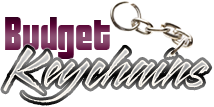 Custom Keychains – High Appreciation Gifts With Low Sticker Price!
Posted by admin
Posted on August 14, 2018
Custom gifts that make your customers think about your business on a daily basis will make a high value addition to any marketing swag. Imprinted keychains make a perfect example of how even low cost , modest gifts can make a very potent marketing tool. Customized keychains can be used as giveaway items in your office and various events like fund raising events, tradeshows and more. Styles on offer range from simple and straight to whimsical and funny, which will enable you to get across your message to your customers in a subtle yet effective manner.
Personalized keychains are not just for community-wide events but can also be used as corporate gifts and business gifts. Hand out your prospective clients a quick reminder of who you are and what you do at easy rates with custom keychains.
Multi tool keychains will be an instant hit with everyone thanks to the dual advantage that these logo items offer. Apart from being reliable keychains it will come handy in various DIY tasks and minor repairs. Carabiner keychains is another popular model that we have in ready stock. A favorite of every outdoorsy person, these keychains that can be attached to the back pack straps or wallets will ensure the ultimate hands- free convenience. Every time they indulge in their favorite activities like trekking or climbing, these logo items will grab the attention of everyone and will put your brand on a wide display while your customers have a safe and easy way to carry their keys all the while leaving their hands free.
If you are looking for a fun gift item that will ensure a party vibe to any event, bottle opener keychains will make a great choice. Be it during happy hours or a normal working day, your recipients will find these dual purpose keychains a great choice.  These functional key chains will make a perfect reminder of the value that your brand offers to each and every one of your customers.
Bring in some quirky charm to your events with these custom novelty keychains that are available in a range of interesting shapes like tennis racket, animal shapes, women shape and a lot more. These visually appealing custom keychains will make heads turn and your brand and message on these will get a lot of attention and appreciation.
Flashlight keychains make a perfect value added gift that your customers will truly cherish. Having a handy source of light right at their finger tips is something that everyone will like. Customize these highly functional keychains with your brand and message to make it a portable billboard for your message. These interesting keychains will make great talking topics as well.
Which of these custom keychains are you planning to use in your promotions? Share your thoughts at our facebook page to spread the word!
Share and Enjoy