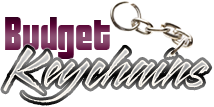 Happy Customer Stories # 3- Custom Slim Bottle Opener Keychains As Wedding Favors
Posted by admin
Posted on August 10, 2018
Sharing the stories of our happy customers has been a truly proud and joyful experience for our team. In this post we feature our happy customer Sue Robinson, who was looking for a popular, well retained and budget friendly wedding favor for her special day. She decided to opt for the slim bottle opener keychains that complemented her outdoor summer wedding theme. She was particular that her gift should appease every genre of her wedding audience as she was expecting a mixed audience of various age groups and demographics.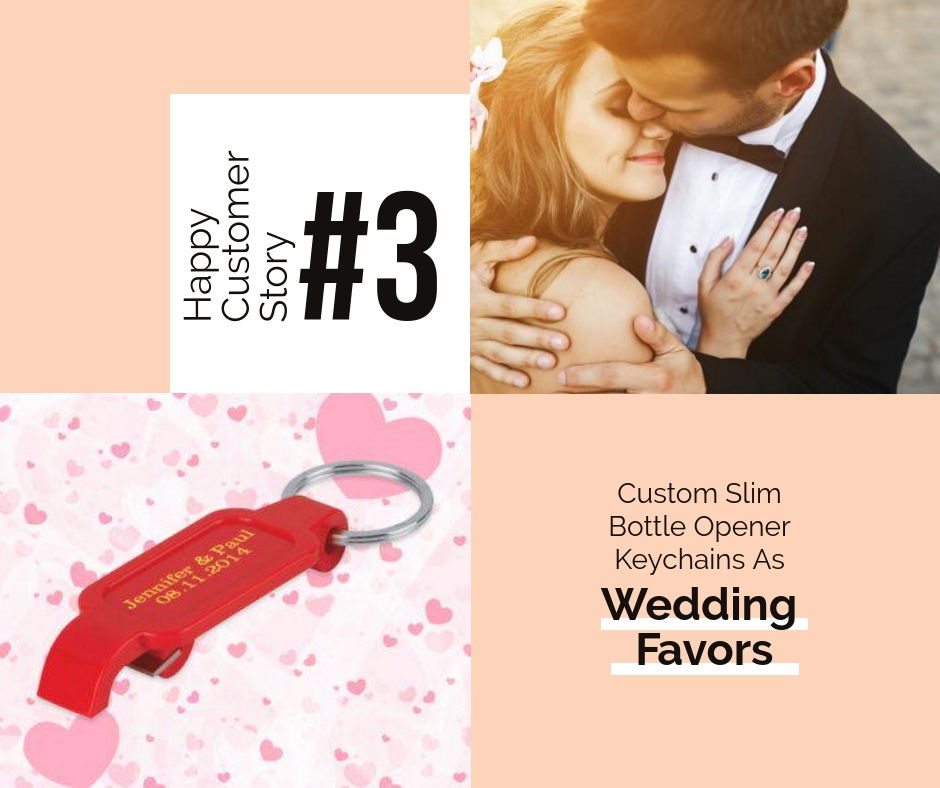 Unlike many other common wedding favors that are season specific or gender specific, keychains are perennially popular and get used many times every day. A trendy branded keychain will make heads turn easily and make a great talking topic in social circles as well. Though our client was apprehensive at first how these keychains will fit the bills of a wedding favor, she was truly delighted to see the finished product after customization that literally swept her off her feet. She discussed the design she had in mind over phone and our designer team turned her ideas into a beautiful design which was emailed to her, which she loved immensely.
Our challenge was that it was a rush order that has to be completed in a very short span of time. The custom design that featured the initials of the couple and a beautiful artwork looked really fabulous on these red colored bottle opener keychains. Visually appealing and easy to use, these logo items made a perfect choice as wedding favors. Every time the guests use it to pop the top or to carry their keys, these tokens will bring alive the memories of the wedding day.
See what Sue has to say
I needed these at the last minute. They responded fast with design I have them already in plenty of time Quality is great and just what I wanted and as far I know the price is great Thank u all
We are happy that these high utility keychain gifts that brought together fashion and functionality impressed her eclectic wedding audience. Keychains are light weight and compact, which make it easy to distribute to the guests or pack in wedding gift bags. We are truly happy for our customer to know that her wedding gifts brought her applause and appreciation.
Have you used custom keychains from Budget Keychains as wedding favors? Tell us your similar experiences at our facebook page to get featured in our subsequent posts!
Share and Enjoy