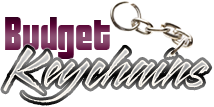 Custom Bottle Opener Keychains Will Make Great Handouts For Oktoberfest
Posted by admin
Posted on August 15, 2018
Oktoberfest, which is an annual event  held  in Munich, Germany is the world's largest Volksfest (beer festival and travelling funfair that lasts for 16 days). This German beer themed annual celebration is hugely popular in most parts of the world including the US. Marketers who may be planning Oktoberfest themed events will find bottle opener keychains an appropriate and budget friendly gift. Ideal to promote beer parlors, bar crawling events and more, bottle opener keychains will ensure the much desired buzz and fizz to even a low key event!
Oktoberfest puts the best of Bavaria on a platter filled to the brim with beer, outdoor fun events and tomfoolery. No matter whether you are heading to Tulsa, Torrance or Texas, this ale festival will make a great way for people to chill out and hobnob while the marketers will get a perfect occasion to reach out to a massive and diverse audience to promote their brand.
It is a no brainer why bottle opener keychains make the best gift for any beer festival. Ideal to promote bars, pubs and drink joints, these logo items will literally make your brand part of the happy hours of your recipients even beyond Oktoberfest.
Here are some interesting models that can be considered
Keychains With Slim Bottle Opener: Offered is a range of attractive colors, these slim bottle opener keychains will make a befitting handout to celebrate this ale festival and to shout out your special deals on this occasion. Customize these handy gift items with Oktoberfest message, artwork or your message to make it a perfect bespoke gift item that everyone will simply love!
Mini Bottle & Can Opener with Keychain Rings: These logo items will make a great gift bag item and promotional gifts for bars and related events. These keychains that can pop the top of bottles and cans will let your customers remember your brand every time they enjoy their beverage.
Motorbike Shape Bottle Opener will make an interesting collectible for your recipients thanks to its attractive colors and quirky shape. The sleek design complemented its brilliant colors will make it a perfect promotional gift item and party favor all at once. Imprint your message and logo and see how your message sinks down in them in no time. Tiger Shape Bottle Opener Keychains is another way to accentuate the fun of their drinking experience for sure. These bottle opener keychains will make your brand the talk of the town for sure.
Are you planning an Oktoberfest themed event? Which of these bottle opener keychains do you think will make a perfect handout?