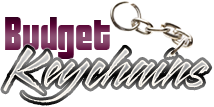 Boost Sales On Low Budget with Keychains !
Posted by admin
Posted on April 20, 2022
It is official! The clever use of giveaways is the best way for companies to boost their sales in no time. To cut the promotional expenses , businesses may need to include budget friendly handouts in their promotional plan.
Custom keychains are highly recommended  cost effective giveaways that are hard to miss. Attract attention with these trendy and practical giveaways that will attract customers' interest and curiosity.
When you need to invest in giveaways that are interesting and highly visible, look no further than custom keychains! It is an effective product to captivate customers' interest considering its high utility. For instance, check out these incredibly popular bottle opener keychains in a range of vibrant colors and unique shapes. Every genre of audience will surely fancy these cute and pretty accessories that are worth flaunting.
Popular
Afterall, everyone needs keychains for their home, office and car to keep their keys safe and well organized.  That shows how popular keychains are as freebies. While attending mass events like trade shows, keychains make a great way to attract some attention to your business without being intrusive to the users or exceeding your budget. Hence, isn't this a very cost effective way to advertise and market your business?
Keychains are fun to customize
Make the best use of the strategic imprint space of keychains to place your logo and message. Choose from a wide range of models and customize it to meet your branding needs. For instance, if you are in the beverage industry, bottle opener keychains would be a great choice to consider.
Why should you brand keychains
Branding helps to improve brand recall. So by placing your logo and contact information you can turn these everyday items into perfect marketing tools for all businesses. As keychains keeps your brand name in front of your customers and future prospects, they make a good advertising agent! The big plus is that your recipients who receive custom keychains will turn your brand advocates by directly advertising your message. In addition, they are more likely to refer friends, colleagues, and others to your organization and business.
Choose multifunctional models like flashlight keychains or tapemeasure keychains that offer more value for the customers while ensuring more exposure for your brand. More the utility, more will be their brand recall. So what are you waiting for, hurry up and start using these ever popular classic giveaways of custom keychains today!