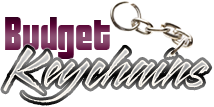 Promote Your Real Estate Niche With Custom Keychains
Posted by admin
Posted on October 26, 2018
Keychains make a clever way for realtors to have their clients carry their brand while on the go. The big plus is that it will add up to the beauty of the proud moment of unlocking their new home. Personalize keychains with your brand, tagline or inspirational message that will pep them up every time they see these keychains. No matter how you wish to customize your keychains, make sure to turn your brand part of their happy moments and positive experiences.
Shaped keychains
Real estate agents that wish to highlight their presence in any niche market can make use of custom keychains to leverage their specialty. For instance, agents who specialize in vacation homes can make keychains that are shaped like a palm tree or snowboard to convey the fun activities and laid back charm on offer. Quirky shapes arrest easy attention of anyone who sees it. These custom shaped keychains will make a great choice to convey your message easily without having to rely on loads of text because these easily recognized shapes will get a lot of attention
House shaped keychains make another interesting handout to promote your brand and real estate projects. Customize these with your brand and message to make it a walking talking billboard for your brand. Every time your recipients see these interesting keychains, they will be inspired to seek your services to make their dreams of owning a home come true! House shape tape measure keychain will make another interesting gift choice to consider. It brings together the dual advantage of having a  reliable keychain for their home keys and a handy  tape measure for all those DIY tasks and alterations that any new home owner might have in mind. House Shaped Tool Kit With 4 Steel Bits Keychains is a brilliant example of a popular and practical gift that is hard to resist.  Imprint these logo items with your brand and message to make it a portable billboard that will earn a lot of eyeballs during its shelf life.
Make your brand stay bright and well noticed even in dark with these LED keychains that glow brightly. It is an awesome value building choice for real estate marketers, construction houses, architects or interior decorators trying to position their brand in an eye catching manner. House Shape Keychains With LED Blinking Light will make heads turn to your brand and will remind your clients to refer your brand to all their friends who may be looking for a new home.
Keychains never get discarded unless it outlives its utility. Thus your brand and message on these logo items will get a lot of attention for a long time without any repeat effort or investment. Browse our collection to choose a model that matches your needs.