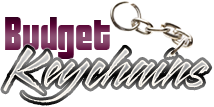 Imprinted Keychains – The Best Way to Highlight Your Brand Identity
Posted by admin
Posted on September 16, 2020
One of the biggest advantages of promotional merchandise marketing is that you can customize these giveaways to create a product which is truly yours!  Promotional keychains have always been popular handouts among businesses. Budget friendly and available in a wide range of colors, keychains can be customized to be as colorful, or as close a match to your corporate identity as you like.
There are a number of solid reasons that make custom keychains popular. The first and foremost reason is its high utility. Everyone needs keychains to carry their keys safely and stay organized.
Versatility
Offered in a wide range of interesting shapes and models, keychains will appease every genre of audience. No matter what your event is, custom keychains will gel well with your theme and will never look odd!
Budget friendly
Businesses with a low promotional budget will find custom keychains a great choice. Available in various models starting at only a few cents, keychains have one of the lowest costs per impressions.
High Visibility
Keychains remain right in plain sight of your audience and are never shoved into the closets or attic! So, custom keychains will make consistent impressions for your brand during its whole life. Did you know that most people never discard keychains simply because they develop a sense of familiarity and emotional bonding with their keychains in the long run?
Stylish and well retained, keychains are available in a wide range of models right from the elegant metal keychains to the budget friendly acrylic keychains and the innovative novelty keychains among others.
Keychains win hands down as handouts in massive events like tradeshows where marketers get the opportunity to meet a lot of business prospects and clients. Keychains will make tangible reminders about your brand and message for your attendees for a long time after the event. Keychains get used almost immediately and your message is all set to get a lot of attention every time they move around.
Limitless options
Probably the best thing about keychains is the countless models on offer. Check out these best selling combo models of bottle opener keychains, flashlight keychains or tape measure keychains – to list a few. These will ensure double brand exposure for your message at one time investment.
Say for instance, every time your recipients attend a party, bottle opener keychains will get all eyes on it. A smart way to carry keys and pop the top of bottles alike, these double utility gifts are in huge demand in promotional circuits.
Explore our complete line of custom keychains to choose a model that matches your needs.
Share and Enjoy