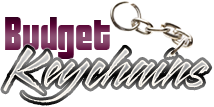 Custom Keychains – Fun Meets Function
Posted by admin
Posted on July 16, 2020
Fashionable and functional , keychains will hold all your essential keys at your finger tips for easy access. Keychains have made lives easier and by giving  the freedom of carrying only the keys that one may need  to!
Let's cover the best promotional keychains  that fit every type of industry.
Leather keychains
Whether you have a travel agency or a tour service, you need  keychains that work both for employees and travelers. Leather keychains are a traveler's delight because of the unbeatable elegance and durability. It will keep the keys safe and will also double up as a stylish accessory  that can be  tagged to the belts or purses to make heads turn! Plus the material is ideal for long periods of wear.
Multifunctional keychains
If you're  into  construction, maintenance services, electrical and plumbing work etc , these multi functional keychains will make a great choice. Choose from various models like tape measure keychains that offers the dual advantage of a measuring tape plus a keychain or multitool keychains that includes screwdriver and other tools for minor repairs and maintenance.
When your company's technicians are out in the field, they need quick-fix tools as  these easily accessible keychains. It will make an ideal logo item to display your business branding as well. The best part is that these keychains will perfectly complement your business line and will engage your audience with your brand in a subtle and interesting way many times a day.
Novelty  keychains
Looking for a perfect handout that will impress  students or youth? Choose novelty keychains that are available in just about any shape under the sun! If you want to promote your team or school on the field, get racket shaped keychains or baseball shaped keychains  for the students, teachers and coaches.
Plastic keychains
Many brands are proud to invest in charity races and social events to show support and spread a positive message. If you are looking for a fund raising item or a free handout for the participants,  these budget friendly keychains will make a great choice. Offered in a wide range of colors and shapes, plastic keychains are made to highlight your personalization while your recipients get a perfect souvenir of the event.
No matter how you plan to use custom keychains, your branding is sure to be on display. Take a look at our full selection of promotional  keychains or reach out to our product experts for more tips.