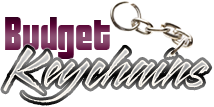 How To Increase Brand Recall With Custom Keychains
Posted by admin
Posted on July 17, 2020
To promote your business and increase brand recall you need to think of handing out promotional items that will be a hit with your recipients. Keychains will make a great choice as these are something everyone needs but don't give much fuss about. These logo items will be used by everybody all the time even in this digital age of biometric security and keyless mechanisms.
Let's be frank about it; we all  have to juggle multiple sets of keys left and right; misplacing even a single key would throw life off the track. That's what makes promotional keychains important handouts. Though most people may take keychains for granted, it surely is one of the gadgets that we all are dependent on rather heavily!
Portability
Personalized keychains imprinted with your message will make a portable billboard for your brand that will be seen by countless others than your primary recipients. Keychains are something your prospects will find useful while it helps you to market your business.  Win-win!
Being light weight and easy to distribute, these can be effectively employed as tradeshow swag or mailer gifts. Another way you can use personalized keychains is as employee gifts during anniversaries or corporate events. It will increase their brand loyalty and set off word of mouth publicity in their social circles. If you think keychains from the analog world has no role in today's robotic age then you'd better think again.
Visibility
 Every time your recipients use their keys and see your keychain, they will start remembering your business and will instinctively reach you when they need your services. In addition, your message imprinted on these will be seen by their friends or family members, thereby spreading your words to more people. Custom keychains are simple, easy and budget friendly. The big plus is that these will work for you!
Popularity
Gifts are a pretty complex subject for marketers. Choosing a gift that is useful and impressive for the recipients make it easier said than done. If you too are not sure on what to buy for your employees or clients, keychains will make a safe bet considering the usefulness that these pint sized gift items enjoy!
If you were to think back to the last time when you misplaced your single house key, you'll realize just how much keychains are missed when these are not around! Personalized keychains are high utility giveaways that everyone on your gift list will rate high while these also ensure subtle brand-recall without trying too hard.  The incredible variety of choices will make it easy for you to choose a model that matches your budget and promotional theme. What's more, there are keychains that come equipped with additional features such as flashlights, bottle openers and way more!
Customized keychains are perfect for any event or brand. Every detail, logo or brand name can be personalized down to the last detail to be passed on to the hands of your audience. Keychains are often feted as a reflection of the user's personality. Most people believe that even in this digital age, these old fashioned keychains brings them peace of mind and safety.
Need more tips? Watch this space regularly or reach out to our product team to stay on top of trends.