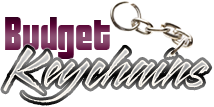 Why You Should Use Custom Keychains As Political Campaign Giveaways
Posted by admin
Posted on July 15, 2020
Whether you wish to bat for the Republicans or Democrats, nobody can overlook the importance of election promotional products. It  is a proven strategy that can make an impact on  your campaign.
In political campaigns, you may be marketing the candidate rather than a product. But it won't make it less important or less challenging.  Custom giveaways like keychains will make a budget friendly custom gift to publicize the candidature and to tell the voters what the candidate can bring to the table after winning the contest.
What makes keychains a perfect choice as political campaign giveaways?
Budget friendly
Budget friendly and popular at once, custom keychains will fit the budget of the candidates without compromising on the promotional scope. No matter whether you expect the support of the senior audience or first-time voters for your candidate, keychains will make a perfect gift to reach out to everyone  with ease.
Easy to customize
Keychains can be customized with your slogan and symbol to make it a lasting reminder. Acrylic keychains imprinted with star and stripes will make a great choice to add an impetus for  your campaigns. These keychains will even make a trendy accessory over backpacks and belts as well. Can there be a better way to get your message out than on your supporters?
Easy to distribute
Custom keychains are perfect handouts at the campaign headquarters or to pass out at rallies and meetings. Make it bright and bold to make your slogan stand out. Easy to distribute to the crowd or send out as mailer items or in door to door campaign- no matter how you wish to  spread your message, keychains will make a great medium to add pace and pulse to your election campaign.
Versatile
While most conventional handouts that are used in election campaigns often happen to be season specific or gender specific, which makes it difficult to distribute for the election campaigners, keychains are something everyone needs, every time. You don't have to really worry about the target audience or the season of the year when you have versatile publicity items like keychains.
Portable
Take your promotions on the road by handing out interesting models like bottle opener keychains or flashlight keychains during street corner meetings! Simple and impactful, custom keychains can be used in large meetings and smaller groups to meet your campaign goal. You know what? Everyone loves political campaign keychains.
Whether you want to employ keychains as part of guerilla marketing tactics or as handouts to  supporters, it will  make an effective and affordable political campaign giveaway idea to promote your candidate.
Share and Enjoy