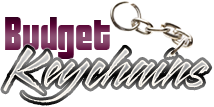 What Makes Custom Keychains Interesting Business Gifts
Posted by admin
Posted on October 30, 2020
Custom Key chains are not something new and are ubiquitous gifts that are seen everywhere. So, what is it that makes it incredibly popular as business gifts even in this tech world?
Key chains are old fashioned and are some of the last few remaining items from the analog world in our lives. However, the irresistible charm of keychains has only gone up by every passing day.  It is interesting that most people rely on these proven  items to keep their important keys safe and well organized even in today's  age of biometric security system .
Everyone needs keychains in their lives; these pint sized items will get used many times a day as your prospects open or close their cabinets or doors. The best part is that keychains are not just for holding keys as there are a few models that incorporate added features like flashlights or bottle openers among others. So, your brand and message will get dual exposure at the rate of one!
Why custom keychains
People like keychains as they make living a little bit easier and ensure convenience in getting their multiple sets of keys well sorted. As custom keychains are a gift the recipients will love, you will surely land a powerful first impression and make consistent impressions for a long time to come.
Multi tool keychains are popular
These innovative multi tool keychains have risen in popularity significantly because of the combo features that these ensure. For instance, models like bottle opener keychains will complement the lifestyles and practices of modern users and add value to the lives of the recipients. Moreover, it's something that the recipient will probably use every day. So you won't have to worry about them forgetting about your corporate gift. Every time they pop open their beverages or take out the home keys, your message will get their attention.
Models like flashlight keychains also offer an untapped opportunity. Not many companies are sending these out to their clients and prospects. So, you can easily stand out with this gifting idea. Highly useful, these keychains will make sure that your recipients have a handy source of light on their finger tips every time they venture out of their homes.
The Art of Corporate Gifting
If you send the right gifts to your clients, you can easily enhance your customer base and client loyalty. Corporate gifts like keychains make things a lot easier for brands in terms of customer satisfaction.
Browse our selection of custom keychains to find more exciting models for corporate gifting or check our blog for more innovative ideas.