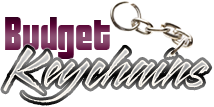 Custom Keychains- Daily Brand Impressions At One Time Investment
Posted by admin
Posted on November 24, 2022
Keychains  come handy in  keeping all the keys we need in one place. Custom keychains as giveaways will help your recipients to find the keys anytime, anywhere. Plus they will have a chance to see your logo many times on a single day. The best part is that  it is not just your recipients will be reminded about your business, but even people around them will be seeing your brand and message. Thus a lot of people will be curious to know more about your business.
Highlight your Corporate Identity
 Custom keychains are perfect to highlight your brand identity in a subtle yet effective way. It will not just leave your logo in the hands of the audience, but will show your audience about your taste in choosing the merchandise. Are you looking for a subtle yet creative way to get your message across? Wish to engage the audience consistently without any repeat effort or investment? Custom keychains will indeed make a great choice.
Versatile
Keychains make versatile giveaways that can be used by all business verticals; right from fashion to realtors and food brands among others.  In fact, there can't be any business that cannot use this custom gift in their promotions. Keychains are available in one size fits all. So marketers can easily incorporate these logo items to reach out any genre of audience. Choosing something versatile and universal like keychains  can lead your brand a long way. Every person in the world has one of these, and that's precisely the reason why you can invest in these crowd pleasing giveaways.
Incredible shelf life
Without any doubt, keychains as promotional tools enjoy a very high shelf life unlike TV ads or online ads that pop in and out in split seconds. Keychains on the other hand, keep your message in plain sight of the audience for a long time thereby making consistent impressions.
Practical
Keychains will complement the personality of the users, and hence will make an emotional connection with the recipients. Thus keychains will always have a great place in the minds of the audience. When businesses handout something that's  practical and of real use to them, the recipients will retain it for long. Thus, when you choose personalized handouts like keychains, it will reinforce relationship with your customers in more ways than you can count.
Keychains are long lasting than postcards and will cost you only a fraction of the cost of traditional promo items like billboards or print ads. In addition, keychains tend to be durable, which  in turn will ensure more value for your money and will engage the customers with your message on an emotional plane.
Choices galore
 In addition, today we have keychains that are not just designed to hold keys, but make interesting keepsakes and combo giveaways that offer a lot more than plain keychains.  Choose from a range of interesting designs like bottle opener keychains and tapemeasure keychains among others.
Budget friendly
The best giveaways need not be the costliest at all times. Keychains are highly practical for the customers while being a high visibility billboard for businesses. Win-win!
Looking for more? Browse our complete line of printed keychains to choose a model that will fit your promotional theme.