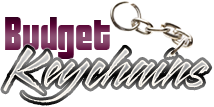 Custom Metal Keychains – Why You Need to Grab These Now?
Posted by admin
Posted on July 21, 2021
If you are looking for giveaways that are functional and fashionable in equal measures,  not many custom gifts will match the classic charm of metal Keychains. Ideal as client gifts, employee handouts, business event swag and more, metal Keychains will make a great promo gift choice for your business.
Here are some solid reasons that make these elegant custom keychains a super hit and why you don't want to miss out on these.
Impressive
If you're looking for a great way to make a statement, metal keychains are just for you. No matter whether you use it as party favors, promotional giveaways or employee gifts metal keychains are perfect for any occasion. Choose from a wide range of shapes, sizes and texture including matte and polished surfaces that will set a perfect backdrop for your message. These are perfect for marketers that wish to highlight a textured finish even in a simple design.
As appreciation gifts
Custom metal keyrings make a great way to show appreciation for your employees or clients and make them feel special. It will also be a fantastic opportunity to promote your brand in a subtle yet effective way. Customize these with your thank you message, artwork or inspirational quotes to show someone how much you value them.
Promotional purposes
Highlight your brand identity by getting your message imprinted on these classic keychains and give these away to increase brand awareness. Choose interesting models like triple spinner models or pull apart keychains with unique features that your audience will be excited about!
As party favors
Customizing these elegant keychains will make it unique and suited for your needs. These are not just a pretty accessory but make one of the most popular and thoughtful gifts you can give to someone! Use it as birthday gifts or anniversary favors by adding your wish  and  artwork to show them how special their personal milestones are  for you!
As holiday gifts
Metal keychains make versatile holiday gifts sans parallel. No matter whether you wish to hand these out during Christmas, New Year, Thanks giving or something else, custom Keychains will make a perfect gift during the holidays. There's no better way to show someone you love them than these classic Keychains that they hold close and use every day.
As keepsakes
Metal keychains also make great mementos for special moments in your life like game days, company anniversaries and more. Add a special message and artwork to make it a great addition to the collection of Keychains that your prospects will love to show off all the time
How do you plan to use metal keychian in your promotional events? Share your ideas with us on our facebook page